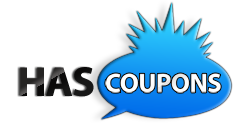 we have a hulk
Orlando Florida (PRWEB) September 13, 2012
#5 Snow-White and The Huntsman, Snow White adult costume- This is going to be one of the most popular costumes this Halloween. What young woman does not think about being a princess rescued by her Prince Charming on a beautiful night, based on the outfit worn by Kristen Stewart in the film Snow White in The Hunts Man this costume looks beautiful and will look good during the fall season, this costume includes a dress, leggings and boot covers. This is an officially licensed Snow White & The Hunts man costume, does not come with dagger do not for get to grab the essential accessories for this costume.
Best deal-Costumes4less.com one of the largest costume website.
#4 Iron Man Avengers Costume- Now this costume based on the own worn by Robert Downy Jr. in the block buster movie Avengers. What man would not want to be Tony Stark for one night and fly around in a superhero suit doing mach 5 from New York to Los Angeles, The Iron Man Avengers Costume is going to be sure fire instant success at any Halloween party. Included items with the Iron Man Avengers costume jumpsuit with muscle torso and arms, and full character helmet.
Best deal-CostumeKingdom.com a premium costume retailer with the widest variety of costumes to choose from.
#3 Officer Lauren Order Adult Costume- Something about a sexy cop that everyone has to agree they wish that officer dressed pulled you over. This is head turning sexy officer costume perfect for that adult party at the office or house. The adult women's Officer Lauren Order costume includes a blue top with zip off midriff, a matching skirt, a black belt, a police hat with badge and an "Officer Lauren Order" name badge. Do not forget to get a set of hang cuffs and night stick to lay down the law on Halloween.
Best Deal- SpritHalloween.com a top online retailer of Halloween costumes and accessories.
#2 Men's Family Guy Brian Costume- Probably the funniest cartoon dog created why not show up to a party as a obnoxious dog with a drinking problem. Get all the ladies as the know it all dog just like Brian on the T.V. show Family Guy. The Brian Family Guy Halloween costume features a long sleeve plush shirt with a red collar and a full character face mask. The Brian costume is made complete with Brian's signature Martini glass with an olive.
Best Deal- Wholesalecostumeclub.com offers member discounts as well as offers to non members.
#1 Adult Deluxe Avengers Black Widow Costume- Take on the world dressed as Natasha Romanov aka the Black Widow in the costume similar to the one worn by Scarlett Johansson in the summer block buster film The Avengers. Included with this costume is jumpsuit with attached leg straps, two belts, buckle, and two wrist cuffs. Not included with the costume is the wig and shoes so unless a natural red head must have accessory is the wig.
Best Deal- Costumediscounters.com has the widest selection of costumes in stock.
Hascoupons.com a premium online discounter with more than 4,000 retailers to choose from, make sure to get the costume orders in before all the best costumes are gone. Do not get stuck going out on Halloween in old curtains get the best deals on Halloween costumes with discount from hascoupons.com.