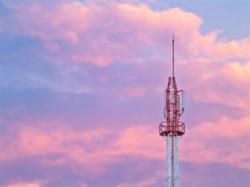 Philadelphia, PA (PRWEB) September 25, 2012
Cellular Country has a cell phone in store for the most ardent of gamers. The company now has the Sony Ericsson Xperia Play in its product lineup. The Xperia Play that Cellular Country offers is sold for $214.99. The affordable price is suitable for die-hard gamers who want to enjoy their games whenever and wherever they go.
The Xperia Play is built for games. This Sony phone is PlayStation certified and uses high-tech features that can play almost any game. The Xperia Play uses 4G data processing to ensure that the game users play is smooth and runs perfectly.
This cell phone also comes with dedicated gaming keys for game addicts. It has shoulder buttons and an analogue touch joystick for maximum game play experience. The colored touch screen brings out the best in every game. Play games in vibrant colors and full detail with this cell phone.
Aside from excellent gaming features, the Xperia Play offers users with other features. This phone comes with a 5-megapixel camera, Wi-Fi Internet connection, and Google Voice Search feature.
The addition of this cell phone to Cellular Country's product lineup is not only beneficial for gamers but also users who enjoy an innovative cell phone.
About:
Cellular Country is a top-notch used cell phone retailer that offers discounted cell phones for all kinds of users. Customers can find big name cell phone brands such as BlackBerry, Apple, Motorola, Samsung, HTC, Pantech, and other brands at a discounted price. Visit their website http://www.cellularcountry.com to get the latest deals.