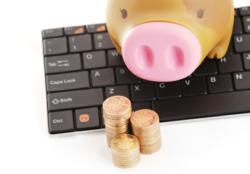 "When technology stocks go public, the underwriter will try to sell one basic idea to investors: the stock's future growth is huge," notes Cekerevac. "The lead underwriter should know everything there is to know about the company."
New York, NY (PRWEB) September 15, 2012
In a recent Investment Contrarians article, financial expert Sasha Cekerevac reports that, following Facebook's recent initial public offering (IPO), questions have been arising concerning everything related to the company and market sentiment has shifted drastically. Cekerevac points out that even Facebook's underwriter, Morgan Stanley, is struggling to understand the social media giant.
"When technology stocks go public, the underwriter will try to sell one basic idea to investors: the stock's future growth is huge," notes Cekerevac. "The lead underwriter should know everything there is to know about the company."
That is why questions were raised following Morgan Stanley's recent lowering of its price forecast for Facebook, just a mere few months after its IPO, Cekerevac points out.
As Cekerevac notes that market sentiment has drastically shifted; with a high of $45.00 and a low of $17.55, investors are not being given much assurance as to the type of investors involved in this stock.
If the underlying strength of the company is that strong, large institutions should be picking up what are supposedly "bargain" prices, reasons Cekerevac.
"It appears market sentiment is now more aligned with the real business of Facebook," says Cekerevac. "The market is raising questions about the value of its future. Even the firm's underwriter, Morgan Stanley, is now raising doubts over the company's ability to monetize the mobile segment."
According to the Investment Contrarians editor, the latest Morningstar report shows that many funds within the Morgan Stanley asset management division are heavy investors in Facebook. With shares down over 50% and Morgan lowering its price target just a few months after the IPO, it raises questions, he notes; if the underwriter has difficulty understanding the business, what about the small investor?
To see the full article and to get a real contrarian perspective on investing and the economy, visit Investment Contrarians at http://www.investmentcontrarians.com.
Investment Contrarians is a daily financial e-letter dedicated to helping investors make money by going against the "herd mentality."
The editors of Investment Contrarians believe the stock market and the economy have been propped up since 2009 by artificially low interest rates, never-ending government borrowing and an unprecedented expansion of our money supply. The "official" unemployment numbers do not reflect people who have given up looking for work and are thus skewed. They believe the "official" inflation numbers are also not reflective of today's reality of rising prices.
After a 25- to 30-year down cycle in interest rates, the Investment Contrarians editors expect rapid inflation caused by huge government debt and money printing will eventually start us on a new cycle of rising interest rates.
Investment Contrarians provides unbiased research. They are independent analysts who love to research and comment on the economy and investing. The e-newsletter's parent company, Lombardi Publishing Corporation, has been in business since 1986. Combined, their economists and analysts have over 100 years of investment experience.
Find out where Investment Contrarians editors see the risks and opportunities for investors in 2012 at http://www.investmentcontrarians.com.
George Leong, B. Comm., one of the lead editorial contributors at Investment Contrarians, has just released, "A Problem 23 Times Bigger Than Greece," a breakthrough video where George details the risk of an economy set to implode that is 23 times bigger than Greece's economy! To see the video, visit http://www.investmentcontrarians.com/press.