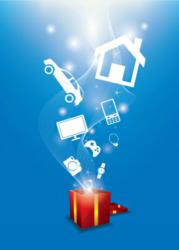 Philadelphia, PA (PRWEB) September 25, 2012
Sports enthusiasts now have a cell phone to look forward to with the addition of the Nokia 3711 to Cellular Country's product lineup. Cellular Country's inclusion of this Nokia cell phone was a carefully planned strategy. The company foresaw a need for a rugged cell phone for adventurous users. The 3711 Nokia phone that Cellular Country offers comes at a budget-friendly price of $79.99. The price that Cellular Country offers is 50% less of the original retail price.
The 3711 that Cellular Country offers caught the eye for sports enthusiasts not only because of the price, but also because of its rugged features and applications. The sturdy flip phone design can take hits and impact without breaking. The phone also comes with a 2-megapixel camera, FM player, and a built-in music and video player for entertainment.
The 3711 offers sports enthusiasts and on the go users a reliable cell phone that is both sturdy and innovative. The 3711 is not the last promo that up and coming cell phone retailer Cellular Country will offer. The company also offers discounted prices on all of its Nokia cell phones. Customers can avail of the discounted cell phones that range from $19.99 to $665.99. Customers can get good value for each Nokia cell phone they buy online from Cellular Country.
About:
Cellular Country is a used cell phone retailer that offers discounted cell phones for budget-conscious shoppers. The company offers a wide array of brands that include Samsung, BlackBerry, Nokia, Apple, Pantech, HTC, and several others. Visit their website http://www.cellularcountry.com to get the latest deals and cheapest prices.