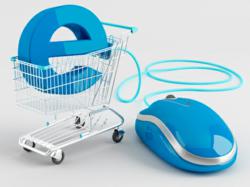 This country is the epicenter of the Internet world, with online demand growing at a staggering pace.
New York, NY (PRWEB) September 18, 2012
In a recent Investment Contrarians article, editor George Leong reports that the People's Republic of China has a population of over 1.3 billion people and a rapidly growing consumable-hungry middle class of over 300 million people. According to Leong, the rapid growth of China's middle class will be key in boosting economic growth of Internet stocks, meaning there is still growth in the struggling global economy.
"This country is the epicenter of the Internet world, with online demand growing at a staggering pace," notes Leong. He adds that not only will the Internet sector in China be a strong area for Internet technology stocks, but it will also be a strong area for growth investors.
Leong points out that, according to the China Internet Network Information Center (CNNIC), the number of Internet users in China is tops in the world with 585 million, the second-largest Internet country being the U.S. at a mere 245 million in comparison. (Source: "Top 20 Internet Countries," Internet World Stats, http://www.internetworldstats.com/top20.htm.)
Citing some other key statistics, Leong reports that it is expected that China will grow its economy by 8.2% this year, but will rebound to 9.3% in 2013, which is well above the global economic growth averages of 1.6% and 2.2% in 2012 and 2013, respectively. (Source: OECD, http://www.OECD.org/china.)
The Investment Contrarians editor also reports that The Goldman Sachs Group predicts that China will become the largest economy by 2040, and Credit Suisse predicts that the household wealth in China will double to $35.0 trillion by around 2015.
"There are numerous Internet plays in China," Leong notes, "…including those operating in gaming, retail sales, mobile, education, social networking, and travel."
Overall, Leong concludes that these numbers point to the staggering growth in China.
To see the full article and to get a real contrarian perspective on investing and the economy, visit Investment Contrarians at http://www.investmentcontrarians.com.
Investment Contrarians is a daily financial e-letter dedicated to helping investors make money by going against the "herd mentality."
The editors of Investment Contrarians believe the stock market and the economy have been propped up since 2009 by artificially low interest rates, never-ending government borrowing and an unprecedented expansion of our money supply. The "official" unemployment numbers do not reflect people who have given up looking for work and are thus skewed. They believe the "official" inflation numbers are also not reflective of today's reality of rising prices.
After a 25- to 30-year down cycle in interest rates, the Investment Contrarians editors expect rapid inflation caused by huge government debt and money printing will eventually start us on a new cycle of rising interest rates.
Investment Contrarians provides unbiased research. They are independent analysts who love to research and comment on the economy and investing. The e-newsletter's parent company, Lombardi Publishing Corporation, has been in business since 1986. Combined, their economists and analysts have over 100 years of investment experience.
Find out where Investment Contrarians editors see the risks and opportunities for investors in 2012 at http://www.investmentcontrarians.com.
George Leong, B. Comm., one of the lead editorial contributors at Investment Contrarians, has just released, "A Problem 23 Times Bigger Than Greece," a breakthrough video where George details the risk of an economy set to implode that is 23 times bigger than Greece's economy! To see the video, visit http://www.investmentcontrarians.com/press.