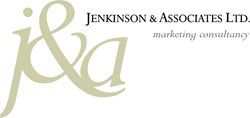 Videos embedded in the pages of printed magazines
(PRWEB UK) 15 September 2012
It is no secret that most forms of printed media are struggling. Whether it's magazines, newspapers or books, nothing can quite compete against the might of low-cost digital online media. Print advertising revenues are on the decline as more companies opt to conduct marketing campaigns online. Viral marketing is hot, print advertising is not.
But maybe, just maybe, print can fight back against this trend. Maybe print advertising doesn't have to be dead in the water. What is needed in order for it to survive is a healthy injection of innovation – something like that being showcased in the upcoming October 2012 UK issue of Marie Claire magazine.
What will appear in this issue is a first for the UK market – a 45-second video ad for Dolce & Gabbana placed within the pages of a printed magazine. It features models against a coastal backdrop with a music soundtrack playing in the background. It will be run in a few thousand copies of the issue between pages 34 and 35 and has been designed to start playing automatically when the pages are opened.
The ad makes use of the latest LCD technology from the US-based company Americhip, which has already created similar ad campaigns in countries such as the US and Russia. This print-video hybrid ad format first made its appearance in 2009 with a Pepsi ad in Entertainment Weekly magazine.
Whilst this kind of technology is as yet too expensive to be rolled out across every copy of a nationwide newspaper or magazine, it is this kind of innovative and exciting thinking which signposts the routes printed advertising could explore in order to retain a foothold on the market.
Remember that whilst digital media is undoubtedly growing in strength every day, printed media will always offer something unique. For one thing, it has a versatility that online marketing can't match: it can be place on billboards, at bus stops, in shopping centres – the list goes on. Magazines and newspapers also have an ability to integrate into their surroundings in a way that online media cannot.
Innovative technologies such as those mentioned above certainly have the ability to put new life into printed advertising so it is by no means an outmoded format. At the very least, companies have come to recognise that a multi-platform approach to marketing is the way forward. The use of high-concept printed advertising will perhaps come to take on a more 'premium' image, rather than being the norm as in years gone by.