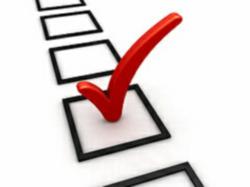 ADT is a top choice for consumers wanting the piece of mind that their home is being monitored 24 hours a day.
Atlanta, GA (PRWEB) September 13, 2012
ADT, the home security company that has been established for more than 100 years and who has currently seven million customers earned a top spot among the best home security companies of 2012. 6Webs.com, the home security review site, placed ADT at third place after conducting their home security reviews for 2012.
Timothy Wells the lead home security analyst stated, "ADT has a great home security and home automation offering. They have been in business for over 100 years and carry an excellent Better Business Bureau rating. This combined with the technology in the ADT Pulse offering earned them a top spot in the 2012 review."
ADT offers an excellent home security and home automation package with their ADT Pulse. ADT customers can feel confident knowing their home is being monitoring for intrusion, fire, smoke, carbon monoxide and flood or water 24 hours a day. The remote management features allow customers to take advantage of remotely arming/disarming their security system as well as receive custom notifications for events triggered by the home security system.
ADT Pulse customers can also enjoy home automation features such as lighting and thermostat control and being able to pre-configure a home's schedule that enables/disables the security system as well as temperature and lighting. Most consumers who take advantage of the home automation features realize a significant reduction in energy costs. For the full ADT review visit 6webs.com.
About 6Webs.com
6Webs.com is dedicated to providing unbiased and independent home security systems reviews. 6Webs.com conducts an annual review of the leading home security providers and ranks them based on several categories that are important to consumers. The national review site consolidates all of the findings in an easy to consume online format available at 6webs.com.