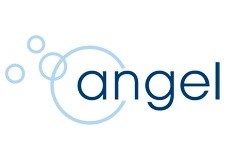 As well as providing welcome refreshment for fundraisers that took part, Angel Springs made a cash donation of £300 to the event.
(PRWEB UK) 14 September 2012
Angel Springs has leant its support to a fundraising event supporting a south-west cardiac centre.
The leading water cooler supplier donated 100 sports cap bottles of water to the Dave Butcher Memorial Golf Day, which took place on Tuesday July 17.
As well as providing welcome refreshment for fundraisers that took part, Angel Springs made a cash donation of £300 to the event.
£1,716 was raised in total, which was donated to Wessex Cardiac Centre through Wessex Heartbeat, a charity formed to support the work of the Centre.
Since it was first held in 2003, the Dave Butcher Memorial Golf Day has raised £21,383.67 for the heart charity.
Wessex Cardiac Centre is one of the UK's leading heart treatment centres, recognised as a Centre of Excellence for cardiac care.
Its catchment area covers most of central-southern England, Cornwall, Devon and the Channel Islands, and it treats more than 25,000 people each year.
1,000 of the patients admitted annually are babies and children, and around 250 of these will undergo surgery.
Though it receives support from the Southampton University Trust to cover its day-to-day running costs, the Centre relies on the money raised by Wessex Heartbeat to ensure it can continue to offer the best facilities and treatments for its patients.
Wessex Heatbeat has raised more than £13 million since it was founded in 1992.
Chris Routledge, Angel Springs finance director, said: "We were delighted to be able to help support a great charity by supporting a great golf day at a great golf club.
"Our thanks go to Dave Harrison and his family who, over the years, have raised thousands for Wessex Heartbeat by organising this annual event.
"We continue to look for opportunities to make a real difference through our charity initiatives on a number of levels, and hope to be able to support Dave again next year."
Angel Springs has a history of charitable work – only this year, the water cooler company has taken part in events supporting Ronald McDonald House Charities, Make-A-Wish Foundation and CureLeukaemia, amongst others.
It has recently set up a Customer Loyalty Scheme, making donations to Make-A-Wish Foundation when water bottles are purchased and water coolers are rented.
A Payroll Giving scheme was also set up by the water cooler supplier, allowing employees to make regular donations to Compton Hospice.
For more information about Angel Springs, the charity work it carries out, and the water coolers it offers, visit http://www.angelsprings.com/.
ENDS
Notes to Editors:
Angel Springs (http://www.angelsprings.com) is the longest-running water cooler company in the UK, supplying customers with fresh spring water, water coolers and water boilers for 21 years. The company employs 180 staff and is committed to working and developing successful relationships with local community groups, charities and businesses across the UK.