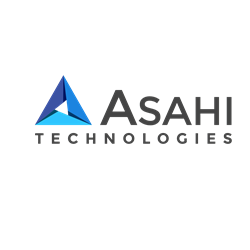 The flexibility of our customized billing modules along with expertise in implementation allows online entrepreneurs to meet CIS requirements as well as provides thorough service to their customers
(PRWEB) September 14, 2012
Online transactions are set to touch around $270 billion by the year 2015 in the US alone. A globalized economy means that pricing, taxes and discounts vary from one geographical location to another, requiring online businesses to opt for effective and affordable billing and payment solutions. Addressing these issues, Asahi Technologies announced its customized e-Commerce Billing and payment Solutions for small and medium sized businesses in the US.
Aimed at providing clients with coordinated and a convenient system for billing and payment, these services are entirely customized for any web application development framework from Magento to WordPress. This enables online customers to facilitate purchases with accurate calculations on taxes and discounts more effectively. Moreover, customized features for automated functions like automatic overdue statements and recurring billing are now essential for running online businesses. "The flexibility of our customized billing modules along with expertise in implementation allows online entrepreneurs to meet CIS requirements as well as provides thorough service to their customers," says Vinod Subbaiah, CEO and Founder of Asahi Technologies on the customized payment and billing module solutions.
"Asahi Technologies offers a wide range of custom billing solutions, from simple invoice/receipt generator to enterprise level software. Flexible and scalable, the custom modules are capable of reducing costs and can boost efficiency of the website" continued Vinod on the advantages of custom billing and payment solutions.
To help firms learn more about Billing and Payment Solutions, Asahi Technologies provides a free online consultation to clients letting them understand their custom Integration and Installation options. The firm also offers customized mobile payment solutions.
About Asahi Technologies
Asahi Technologies is a New York based web design and development firm that provides software consulting and Web solutions to small and medium level businesses all across North America. Asahi Technologies specializes in responsive design, cloud computing, online marketing, mobile application development and open source technologies. Under the leadership of Mr. Vinod Subbaiah, who himself started his career as a software programmer, Asahi Technologies' team comprises of experienced software professionals having extensive knowledge of technology with B2C and B2B operations. The firm's headquarters is located in New York City, NY.