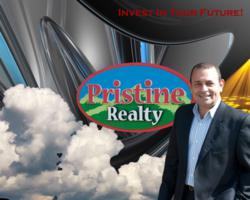 "There's a difference between interest and commitment. When you're interested in doing something, you do it only when circumstance permit. When you're committed to something, you accept no excuses, only results."
(UNKNOWN)
Pigeon Forge, TN (PRWEB) September 15, 2012
Looking to relocate to east Tennessee? Wondering how to start the search for information? Pristine Realty can assist in the process and offer most of the information needed in securing a long term rental, lease option, or the purchase of your next home. Pristine Realty has just expanded its service to include relocation assistance, and long term rentals department. Chris Gonzalez owner of Pristine Realty is personally involved in every step of the process. With over 30 years of experience in this market, the service will be personalized, professional and informative as well.
Chris understands that in today's market there is a need for a full service agency that will provide the tools that will match customers current financial or credit situation. Owner financing, Lease purchase, Land contract, Contract for deed, and even no money down plans are always available. NO is not an option if the agent is willing to work for you. With the many different programs available these days a home can be purchased with little or no money down with simple qualifications. Pristine Realty currently has listed several homes with possible owner financing and short term financing to allow buyers to resolve any possible credit issues that may currently hold them back from purchasing land or a home.
Looking for investments, now is the time to buy. Pristine Realty has lots, acreage, condos, cabins, primary homes etc... This buyer's market will not last forever and prices will not stay the same for much longer. Second homes, investment property, or undeveloped land, Pristine Realty has access to the entire market area.
Foreclosures, short sales, developer close outs, all of these are available on the website http://www.ChrisGonzalez.com. Register to possibly win $1,000.00 (See program rules)
Pristine Realty is well known for "Doing Business Family Style." Email Chris at Chris(at)cginvestments(dot)us. Serving east Tennessee and specializing in Sevier, Blount and Knox County. No reason to wait any longer because of credit issues, lack of down payment, or any other circumstances. There are several options and buyers can still purchase or lease a home.
By visiting http://www.Pristinerealestateinc.com the customer will have access to the listings in this area from all the different companies. Buyers or tenants will be able to look at pictures and videos from the comfort of the home, tablets or IPhones. Once the property is found the customer can contact Prisitne Realty for more information on that property.
When asked what the hours of operation where? Chris Gonzalez answered "Prisitne Realty is open 24/7 via internet, cell phone, texting, live answering service, and emails." Pristine Realty is conveniently located in Pigeon Forge Tennessee with all the technology and a highly trained staff. Chris also pointed out that several members of their staff are fluent in Spanish. Customers can stop by the office at 249 Mill View Drive, Pigeon Forge TN 37863