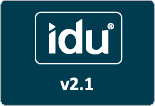 Cardiff (PRWEB UK) 14 September 2012
Furthering its commitment to fraud prevention, Tracesmart, leading supplier of consumer intelligence, has announced its – IDU version 2.1 – is now live. Tracesmart's latest release incorporates an updated version of IDU KYC, a web based solution which provides an enhanced 'Know Your Customer' identity check and allows users to build identity and risk profiles in a method most suitable to their business needs.
There are also a variety of upgrades and features in addition to the updated IDU KYC product. These include a landline telephone number verification tool which confirms the status of a telephone line, additional matching logic incorporating fuzzy and alias matching, a significant uplift in dates of birth data and general system optimisation to improve response times.
The improved IDU KYC product is however the most notable update. It has been designed specifically to help businesses protect themselves from fraud and the latest version features a new user interface designed for both flexibility and ease of use. Credit reference data has also been added to IDU KYC for the first time, helping to enhance the products already high identity verification rate.
Sharing similarities with IDU AML – its sister product – IDU KYC allows users to submit a subject's personal details for verification; however, instead of running a set search (which IDU AML requires to meet anti-money laundering standards prescribed by law) the user can build an identity and risk profile piece by piece using datasets and checks most pertinent to the transaction. Sales Director at Tracesmart, Chris Rothwell, explains the importance of releasing this updated version:
"We are committed to providing the fraud prevention fraternity with a toolkit which enables them to prevent, detect and investigate fraudulent activity in a way most suitable to their needs.
IDU KYC is a key part of this offering and provides the assurance of a robust identity check coupled with flexible functionality, allowing users to tailor the screening of individuals to meet specific needs. Whilst there is of course a minimum level of checks which must be passed to verify identity, IDU KYC allows users to incorporate additional checks as and when the situation dictates."
Tracesmart is committed to updating its IDU suite on a quarterly basis and IDU v2.1 follows hot on the heels of June's version release. Mike Trezise, Managing Director at Tracesmart, comments on the company's release schedule:
"Data and technology are fluid entities and our services rely heavily on both. As such, to ensure we are providing our customers with the most up-to-date, accurate and powerful solutions, it is vital that we continually develop and enhance our services.
"I believe the release of IDU v2.1, just three months after the previous version, demonstrates our commitment to this methodology."
IDU v2.1 can be accessed via a web-based application for manual searches or integrated into existing systems via the IDU web service.
ENDS
Notes to editors:
About Tracesmart
Established in 1999, Tracesmart Ltd is a leading provider of consumer data services, specialising in the provision of online tracing, investigation and identity verification software. Prominent in the financial, pensions, legal and fraud prevention sectors, the company's solutions are employed by a growing legion of businesses ranging from SME to FTSE 100 listed companies.
Chris Rothwell
Heading up the corporate sales team, Rothwell has an insightful knowledge of data analysis, tracing and identity verification. This understanding allows him to direct the development of products designed specifically to fulfil these requirements and provide the company's client base with progressive technology.
Mike Trezise
Founder and Managing Director of Tracesmart, Trezise has extensive experience in tracing and fraud analysis and prevention; knowledge which provides the company with a distinct competitive advantage.