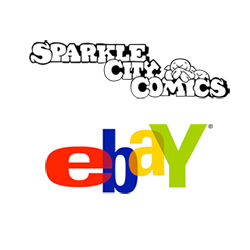 North Bergen, NJ (PRWEB) September 15, 2012
The season of Superheroes continues with another huge Sparkle City Comics auction event with eBay. Sparkle City Comics will auction over 300 vintage CGC comics on eBay in the upcoming "Fall Comic Fest" auction starting September 16th. They will have an incredible selection of rare and high grade golden age as well as some Key Silver and Bronze issues in high grade. Many books from recently unearthed Original Owner Collections!
This will be Sparkle City's largest auction to date!
Highlights of the golden age offerings include:
Action Comics #10 CGC 3.0 Court Copy
Captain America Comics #1 CGC 6.5
Action Comics #5 CGC 5.0
Captain America Comics #23 CGC 9.2 Highest Graded
Suspense Comics #3 CGC 1.0
Detective Comics #3 CGC 1.8
Over 30 High Grade Timelys including several scarce Hitler and WWII covers
An original owner 1940 golden age collection
An attic collection from New Hampshire
Over 50 pre-code and good girl comics, many Highest or 2nd Highest graded
Highlights of the silver and bronze age offerings include:
Avengers #1 CGC 9.0
Fantastic Four #1 CGC 5.5
Tales of Suspense #57 CGC 9.6
Fantastic Four #6 CGC 9.2
Incredible Hulk #181 CGC 9.6
Batman #227 CGC 9.8
Follow the action on Ebay at: http://stores.ebay.com/Sparkle-City-Comics
eBay Seller ID: Sparkle City Comics
http://www.Sparklecitycomics.com
Brian Schutzer
Info(at)sparklecitycomics(dot)com
Sparkle City Comics is the premier eBay auction house for CGC comic books. They are one of the biggest buyers in the industry and travel the globe paying top dollar for original owner collections.