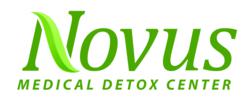 Our team at Novus has a vast understanding of drugs and the withdrawal process. Our extensive experience with medical detox – including prescription drug detox – has demonstrated that patients respond well to our proprietary vitamin protocols
NEW PORT RICHEY, FL (PRWEB) September 17, 2012
Novus Medical Detox Center will be among the organizations participating in the 2012 Moments of Change conference, which is being held at The Breakers in Palm Beach, Fla., from October 8-11. The event features keynotes and workshops focusing on addiction and mental health treatment, and is attended by industry professionals in the fields of integrated treatment, healing and rehabilitation. Novus' Kirk Burness, executive director of the Florida medical detox center, will be presenting a workshop titled "Combining the Best of Modern Medicine and Ancient Remedies in Detox" on Monday, October 8, from 3:30 to 5 p.m. Novus is a noted industry expert in medical detox.
Addiction – and its treatment – remains a focal point within the healthcare and government sectors, particularly in light of recent changes to the Diagnostic and Statistical Manual of Mental Disorders.(1)
"The real issue is that addiction, no matter how it is defined, is vastly underdiagnosed and undertreated in our health care system," asserts William H. Foster, president and chief executive of the National Center on Addiction and Substance Abuse at Columbia University. "Yearly government spending on substance use and addiction is nearly $500 billion; the tragedy is that only 2 cents of every dollar we spend goes to prevention and treatment."(2)
Also recognized as an innovator within the industry, Novus has proven expertise in medical detox protocols and providing safe and comfortable detox to even high-dosage users. Burness, who has numerous years of hands-on experience in the field, will present Novus' methods and results during his workshop at the conference. In "Combining the Best of Modern Medicine and Ancient Remedies in Detox," he will compare different approaches to delivering a medical detox, identify the key elements of a successful detox, and discuss natural remedies and therapies that can be successfully used for withdrawal symptoms.
Burness stated, "Our team at Novus has a vast understanding of drugs and the withdrawal process. Our extensive experience with medical detox – including prescription drug detox– has demonstrated that patients respond well to our proprietary vitamin protocols."
Attendees of the 2012 Moments of Change conference will explore innovations in integrated treatment, and examine methods that have proven to be effective in helping individuals through the withdrawal and recovery processes. While Burness hopes to help other professionals by sharing Novus' practices and outcomes, he is also eager to discover new approaches to addiction treatment from fellow attendees. "In the end, it's all about how we can provide the best detox programs for our patients, ensuring the easiest and safest withdrawal so they can take the next steps toward successful rehabilitation."
For information on the 2012 Moments of Change conference or to register to attend, visit http://foundationsevents.com/moments-of-change-2012.
To learn more about Novus Medical Detox Center, visit http://www.NovusDetox.com.
About Novus Medical Detox Center
Novus Medical Detox Center offers safe, effective alcohol and drug treatment programs in a home-like residential setting. Located on 3.25 tree-lined acres in New Port Richey, Fla., Novus is licensed by the Florida Department of Children and Families as an inpatient medical detox facility. Novus is known for minimizing the discomfort of withdrawal from prescription medication, drugs or alcohol by creating a customized detox program for each patient, incorporating medication, natural supplements and fluid replenishment – putting the dignity and humanity back into drug detoxification. Patients have 24/7 medical supervision, including round-the-clock nursing care and access to a withdrawal specialist, and enjoy comfortable private or shared rooms with a telephone, television, DVD player and high-speed Internet access. For more information on Novus Medical Detox Center, please visit http://www.NovusDetox.com.
1 Urbina, Ian. "Addiction Diagnoses May Rise Under Guideline Changes." The New York Times; May 11, 2012. http://www.nytimes.com/2012/05/12/us/dsm-revisions-may-sharply-increase-addiction-diagnoses.html
2 Foster, William H. "As the Guide to Mental Ills Is Revised: Letter to the Editor." The New York Times; published May 20, 2012. http://www.nytimes.com/2012/05/21/opinion/as-the-guide-to-mental-ills-is-revised.html