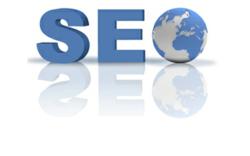 Sacramento, CA (PRWEB) September 18, 2012
MSI Marketing is a Sacramento, CA based marketing and SEO company with ambition. A recent overhaul of their services has enabled MSI to enter the digital age, complimenting their standard direct mail and printing services with SEO practice and website design. The result is a synergized marketing presence that utilizes multiple platforms to influence customers and build reputation, a powerful tool tailored for any business in today's unsure economy.
Initially a company whose focus was on printing and direct mail distribution, MSI Marketing has added the services of the digital age to offer their clients the best service possible. Their extensive client list can now continue to enjoy MSI Marketing's 99.9% satisfaction rated customer service, with new products and methods.
As of late, search engine optimization (SEO) has taken a central role in establishing an online marketing presence. Search engines account for 70-80% of a new website's traffic; SEO can make or break a budding web presence. To make the most out of digital services, MSI is also offering web page design to build a highly creative, fully optimizable web presence.
The new web products are designed to work in conjunction with direct mailing services, using customer targeting practices in both digital and physical mail. The targeting techniques can sort out prospective customers based on factors like income, location, search behavior, age, and more. This knowledge enables the precision to deliver campaign materials directly to the customers that are most likely to respond. Streamlining a marketing message across all delivery platforms only improves the effectiveness.
The strengths of the new marketing methods employed by MSI Marketing are their precision and effectiveness, but also their adaptability. The tactics used are effective for any advertising budget, and can allow small business ads to not only coexist, but to compete with ads from the largest advertising firms. To support the adaptability and strength of the methods, MSI Marketing points to their long list of clients that include both Fortune 500 companies as well as localized mom-and-pop shops.
MSI Marketing is offering their new services and products immediately, especially working with promoters for election campaigns on both the national and hyper-local level. To learn more about their services, or to consult with an MSI Marketing analyst and get a quote for your customized direct mailing and SEO campaign, visit MSI Marketing's website, or contact:
MSI Direct Mail Marketing
2431 Mercantile Drive., Suite A
Rancho Cordova, CA 95742
Phone: Corporate Office: (916) 631-7400
Internet Marketing: (916) 572-SEO1 (572-7361)
Web Design: (916) 572-SEO1 (572-7361)
Corporate Fax: (916) 631-7488
Email: Direct Mail and Print directmail(at)msimail(dot)net
Internet Marketing Services ims(at)msimail(dot)net
Web Design webdesign(at)msimail(dot)net
General Information info(at)msimail(dot)net