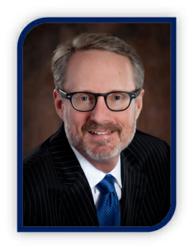 The UK has always been a center for technology innovation and our conferences provide a good update on what's happening in Tech M&A.
London, UK (PRWEB UK) 17 September 2012
Record cash, disruptive change, aggressive new buyers and rising valuations are making 2012 a banner year. Many owners are selling - should you? What are the latest trends, deal metrics and valuations? When is the best time to sell? How do you get the attention of global buyers? Preparation - how do you keep from being due diligence road-kill? What are the 8 steps to achieving an optimal outcome - maximum price and structure? Find out in Edinburgh, Manchester or Reading, at the Merge Briefing for owners and executive in software, IT and related technology.
Agenda:

Tech M&A Overview: Market Perspective
M&A Activity: 2012 Valuations and Structures
8 Steps to an Optimal Outcome in the M&A Process
Avoiding Deal Disasters/Due Diligence Landmines
Improve Your Odds: Get Educated
Q&A
Selling your tech company is about changing your life and achieving a dream. However, while it's likely the most important transaction of your life, it's also the most complicated. It's not surprising that most owners who try to handle a merger by themselves fail. To achieve an optimal outcome, you need to get educated. This introductory overview of the merger market and trends, the process and pitfalls, will help you understand the basics of a successful M&A process. Gain invaluable insights from the firm that has sold more privately held firms like yours than anyone in the world. Your instructor is a former company owner who sold his company. Join us in Edinburgh.