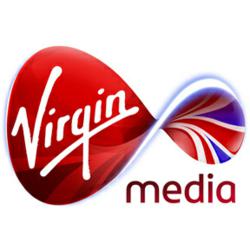 With Virgin Movies available online, we're ensuring people who can't or haven't yet got our cable services get a taste of what Virgin TV is all about.
London, UK (PRWEB UK) 13 September 2012
With over 500 of the latest films straight from the cinema such as The Hunger Games, Battleship and American Pie: Reunion ready to watch right now, either on TV or online, Virgin Movies is the most comprehensive way of watching new movies in the comfort of your own home.
Virgin Movies' massive catalogue of films includes brand new blockbusters, most available on demand the same day they hit DVD, making it the first place to watch films in the home, plus classic titles and fantastic hidden gems. There's a wide selection of HD films on offer, plus 3D spectaculars like Avengers Assemble (available 17th September).
Viewers can access the movies instantly at the touch of a button via their Virgin TV service as well as online. Available to all UK residents as well as Virgin Media customers, web viewers can choose to stream their chosen movie instantaneously, or can download it to watch offline later.
The re-launch follows independent research by ICM that reveals being able to watch the latest films from the comfort of home is the most important type of premium entertainment consumers think is missing. More than one in four under 18 year olds (26.4%) and one in five of adults (19.1%) say they cannot currently get the films they want. This was a significantly higher proportion than those missing the latest US television series (16.8% and 11.3% respectively) or top flight sport (13.2%, 11.3%).
Aleks Habdank, digital entertainment product director at Virgin Media, said "Whether you're a Virgin Media customer or not, wanting to see a recent great film when and however it suits, is universal. So the extension of the Virgin name to our movies service is an indication of just how proud we are of the fantastic breadth and depth of ever-changing cinematic content we offer. With Virgin Movies available online, we're ensuring people who can't or haven't yet got our cable services get a taste of what Virgin TV is all about. As one of the most visited web destinations in the country, we have a great opportunity to show everyone in the UK what an incredible range of blockbusters is available to watch or download at the click of a button with Virgin Media."
As the pioneer in the development of TV on demand, Virgin Media's pay-per-view movie service is available online to anyone in the UK and on TV to all Virgin TV subscribers. Films are ready to rent and instantly watch for 48 hours from as little as £1.99.
In addition to Virgin Movies, Virgin TV customers can already watch a huge array of movies on the likes of Film4 HD, available exclusively to Virgin Media. Subscribers can also choose to enjoy every Sky Movies channel, even in HD, as well as on demand with Sky Anytime. Virgin Media customers will also be able to enjoy all 22 James Bond movies in HD with the launch of the Sky Movies 007 channel in October, as well as on demand. A bespoke movies app is set to launch on Virgin Media's TiVo® service which will show theatrical trailers to promote the latest available and forthcoming films.
Virgin Media is also imminently due to announce which films have been shortlisted in this year's Virgin Media Shorts Awards, Britain's largest short film competition. A prestigious panel of industry experts including multi-award winning Julie Walters will then choose which of the aspiring film makers will win £30,000 of funding and British Film Institute support for their next production. All the shortlisted films will be available to watch online and on Virgin TV, with a dedicated app to showcase the competition specially created for TiVo service customers.
Notes to Editors
Virgin Movies (http://www.virginmedia.com/movies) will continue to be provided in association with FilmFlex Movies.
About Virgin Media
Virgin Media is the first provider of all four broadband, TV, mobile phone and home phone services in the UK.
The company's cable network – the result of a multi-billion pound private investment – delivers ultrafast broadband UK connections to over half of all UK homes, with speeds of up to 100Mb, and is being expanded to reach thousands more people across the country.
Virgin Media has developed the most advanced interactive television service, bringing together broadcast TV, thousands of hours of on demand programming and the best of the web in a single set-top box powered by TiVo. The company was the first to offer HD TV and 3D on demand to millions of UK households.
Virgin Media also operates the most popular virtual mobile network in the UK which, when launched, was the world's first such mobile phone service. It is also one of the largest fixed-line home phone providers in the country.