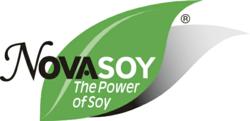 Menopause is a natural transition that every woman will experience in her lifetime, and we encourage women to educate themselves about the many options available to make the experience less bothersome.
(PRWEB) September 24, 2012
September is National Menopause Awareness Month, and NovaSoy®, a brand of soy isoflavones produced by Archer Daniels Midland Company, is celebrating by offering women natural hot flash relief tips, additional information on its Facebook fan page and a menopause-themed gift basket giveaway.
"Menopause is a natural transition that every woman will experience in her lifetime, and we encourage women to educate themselves about the many options available to make the experience less bothersome," said Vicki Bannon, director of North American sales for natural health and nutrition at Archer Daniels Midland. "We are looking forward to reaching more women throughout Menopause Awareness Month with information about NovaSoy and other natural options for hot flash relief."
Natural Hot Flash Relief Tips
There are several natural remedies, which typically involve plants or habitual lifestyle changes, that can help alleviate hot flashes – one of the most common, negative symptoms of menopause. Rebecca Hulem, a certified menopause clinician and affectionately known as "The Menopause Expert," shares a few of the most effective options:

Focus on Nutrition – The right kind of diet is full of fruits, vegetables and plant-based proteins such as beans, lentils, legumes and soy. For some women, certain foods trigger hot flashes. Common triggers include coffee, spicy foods or alcohol. Many experts recommend avoiding caffeine or alcohol within three hours of bedtime to decrease the likelihood of night sweats interrupting your sleep.
Exercise Regularly – Exercise has been shown to improve hot flashes as well as a host of other menopause-related issues women face, including sleep disturbances. However, to reap the full benefits, it's important to incorporate a variety of training techniques including aerobic, weight-bearing, strength training and relaxation exercises like yoga.
Take a Supplement based on Nature – Supplements containing soy isoflavones rich in genistein, naturally-occurring compounds with a chemical structure similar to estrogen, have been scientifically proven to reduce the frequency and severity of menopausal hot flashes by approximately 20 to 30 percent. To make sure the supplement contains the right amount of soy isoflavones, just look for the green NovaSoy® brand leaf on the labels of over-the-counter supplements widely found in drug, grocery, and health and nutrition stores.
Deflate Stress with Therapy – It's been proven that lowering stress levels helps decrease menopausal hot flashes. There are many ways to alleviate stress, such as deep breathing, meditation and yoga exercises. Some women are turning to more creative therapies such as hypnotherapy, herbal therapy and aromatherapy.
Online Community and Giveaway
NovaSoy is also celebrating National Menopause Awareness Month with its online community at http://www.Facebook.com/NovaSoyLeaf. Women are invited to "Like" NovaSoy on Facebook to connect with a community of women who want to discuss and learn more about menopause.
Throughout September, discussion topics will include exercise inspirations, healthy recipes, menopause blogs, "Don't Sweat It" videos and humorous cartoons. Women who aren't sure if they're experiencing menopause or not can also use the interactive symptom checker to find out.
"We want our Facebook fans to learn a little, share a little and know that they are not alone when they experience the natural transition of menopause," added Bannon.
NovaSoy will conclude its National Menopause Awareness Month activities with a menopause-themed gift basket giveaway. The gift basket will include NovaSoy product samples; Rebecca Hulem's book, Feelin' Hot?; aromatherapy lotions and more. Entries will be accepted until Sunday, Sept. 30, and one winner will be announced Monday, Oct. 1. To enter, simply visit http://www.NovaSoy.com/MenopauseMonth.
For more information about NovaSoy, including a list of products that contain NovaSoy, please visit http://www.NovaSoy.com.