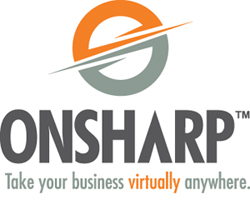 Onsharp looks forward to becoming more involved in the Houston business community.
Sugar Land, TX (PRWEB) September 18, 2012
Onsharp announces their inclusion in the Greater Houston Partnership. Onsharp opened an office in Sugar Land, Texas this past June and looks forward to becoming more involved in the Houston business community.
From the GHP website:
The Greater Houston Partnership (GHP) was founded in 1989 with the merger of the Houston Chamber of Commerce, the Houston Economic Development Council, and the Houston World Trade Association. Today, GHP is one of the nation's most influential business organizations, representing the interests of the Houston region's enterprises - from the local entrepreneur to the global Fortune 500.
Onsharp believes in connecting and contributing to the local business community which is why we join organizations like the GHP and the Fargo Moorhead West Fargo Chamber of Commerce. Membership with GHP offers members the opportunity to network with other professionals, attend development workshops, and participate in committees to help shape the Greater Houston area.
Online Marketing Director Tommy Butcher looks forward to meeting the great business professionals of the Houston Area.
Onsharp is an interactive agency that architects, builds, and supports web-based solutions. We're passionate about technology, but not just because we think it's cool. We are experts at helping businesses understand how new technologies and trends can help them meet customer demand while improving productivity. Onsharp strives to create success in the lives of all people, businesses, and communities they serve. For more information about Onsharp, please visit http://www.onsharp.com or call toll-free at 1.866.ONSHARP.