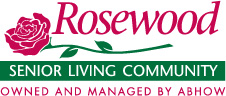 We are excited and proud to offer this innovative program and to share it with the community.
Bakersfield, CA (PRWEB) September 13, 2012
Rosewood Senior Living Community will soon open its doors to The Grove at Rosewood, the newest memory care residences in Bakersfield. There will be a sneak peek of the community and open house for invited guests on Sept. 27. This new addition to Rosewood will address a growing need in the city of Bakersfield and a health issue that's rapidly rising in California and across the country.
More than 9,000 people in Kern County have Alzheimer's disease or another type of dementia, and those numbers are expected to rise to almost 21,000 by 2030. The number of Californians who suffer from a type of dementia is expected to rise to over a million by 2030, according to the Alzheimer's Association Disease Facts and Figures.
"We are excited and proud to offer this innovative program and to share it with the community," says Ellen Renner, executive director at Rosewood.
The new memory care residences include 18 private suites. A team of qualified caregivers will learn the history of each resident, and customize a program that focuses on sensory-stimulating and reminiscing activities along with exercise and wellness, music and the arts, and more.
"Residents affected by Alzheimer's or other forms of dementia will feel accepted, comfortable and safe at The Grove," says Renner.
About Rosewood Senior Living Community
Rosewood Senior Living Community is located at 1301 New Stine Road in Bakersfield, Calif., and enriches the lives of older adults through progressive programming, services and activities. The community delivers one of the most engaging lifestyles in the area ─ one that helps residents attain personal growth through learning and staying connected. In addition to a residential living lifestyle, the community offers a continuum of on-site assisted living, skilled nursing care and memory support. Rosewood is accredited by the Continuing Care Accreditation Commission, an independent agency affiliated with LeadingAge. This seal of approval assures residents and their families that our community meets national standards for quality care. For more information about Rosewood, call 661-834-0620 or visit http://www.rosewoodretirement.org.
About ABHOW
Rosewood is owned and managed by ABHOW, a California nonprofit public benefit corporation. ABHOW is a nonsectarian corporation, serving seniors through quality retirement housing since 1949. ABHOW seeks to enhance the well-being and security of seniors through the provision of housing, health care and supportive services, and was a pioneer in the development of CCRCs.
For more information about ABHOW, visit http://www.ABHOW.com.