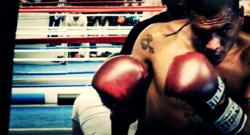 It's important for us to endorse local competitors who represent their communities as positive role models achieving their dreams and aspirations
Riverside, CA (PRWEB) September 13, 2012
Having sponsored numerous professional boxers in the past, Bail Hotline steps up again and sponsors three fighters in the Knockout Kings quadruple-header. Soto-Karass, Ponce de Leon, and Rigondeaux Ortiz are set to take on Marcos Maidana, Jhonny Gonzalez, and Robert Marroquin respectively.
The event will take place Mexican Independence Day weekend at the MGM Grand Garden Arena in Las Vegas, Nevada on September 15th at 6:00 p.m. PST.
"We are thrilled to be able to support these talented boxers on what will be a very exciting night of boxing," announced Marco McGuire, Bail Hotline's VP of Operations. "It's important for us to endorse local competitors who represent their communities as positive role models achieving their dreams and aspirations."
Other boxers Bail Hotline has supported in the past include: Josesito Lopez (also fighting September 15th), Chris Arreola, Alfonso Gomez, Dominic Salcido, and former MMA champ Bobby Green.
Bail Hotline Bail Bonds works with local and national organizations to provide support and assistance to the communities they operate in. With over 20 locations throughout California, the company strives to be an excellent example providing consistent support and recognition.
About Bail Hotline Bail Bonds
With over 20 offices throughout all of California, Bail Hotline Bail Bonds offers thorough and quality assistance to individuals and families 24 hours a day, seven days a week. A family-owned and operated business, Bail Hotline strives to provide the best bail services in both minor and severe situations. If you cannot make it to one the bail bond offices, Bail Hotline's mobile service can assist you. Call 1-888-GET-BAIL or fill out our form for more information.
Click here, to find a Bail Hotline Bail Bonds location nearest you.