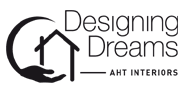 Suwannee, GA (PRWEB) September 15, 2012
Designing Dreams, a local non-profit, will be announcing the winner of its annual room makeover at their 4th annual reception being held on September 27th from 7:00 – 9:00 p.m. at the RBM Mercedes showroom at 345 McFarland Pkwy in Alpharetta.
Guests will be treated to hors d'oeuvres and beverages along with a silent auction of items donated by local businesses. Raffle tickets to win the Grand Prize of a 4-night Costa Rican vacation will also be available for purchase.
Designing Dreams holds a special place in the heart of one local business owner, Dianne Perry— co-owner of HomeSeal Atlanta, the local authority in radon mitigation. Perry has played an active role as a Board member for two years and has served on the selection committee for entries. The Board works to generate interest in nominations as well as to secure the vendors who help with the room makeover. This year, she is very enthusiastic about helping organize and be a part of the organization's 4th reception to help a local family in need.
Each year Designing Dreams provides a room makeover valued at $20,000 to a family or an individual in emotional or physical crisis. Nominees are entered by community members who write an essay about the person in need. The winning candidate receives a complete room makeover that includes paint, floor coverings, lighting, furniture, window treatments, and accessories.
Designing Dreams was created in 2009 by Allison Havill Todd, owner of AHT Interiors, based on the belief that beautiful surroundings can help heal situations. It succeeds by improving the lives of individuals, by creating opportunities for local businesses to work in teams for the common good, and by encouraging change on a national level.
Mike and Dianne Perry opened their business in 1998 and have grown HomeSeal Atlanta to become a leading provider of radon mitigation services, dehumidification systems, and electronic air cleaners. Their membership in the National Radon Defense network gives them exclusive access to tested and proven products to help customers with their home's air quality and basement waterproofing needs.
HomeSeal Atlanta participates in a number of non-profit efforts such as the American Heart Association and the American Lung Association, and Mike and Dianne are active in the local Chamber of Commerce.
The service area of HomeSeal Atlanta covers Greater Atlanta including Marietta, Lawrenceville, Norcross, Decatur and nearby towns.