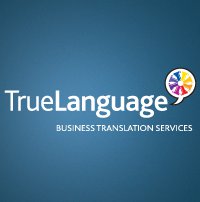 Atlanta, GA (PRWEB) September 25, 2012
Massachusetts-based market research company calculates language services market is growing over 12 percent each year.
In the report, The Language Services Market: 2012, Common Sense Advisory (CSA) shares the results from its annual study on the state of the language services industry, which includes business translation services, software localization services and interpretation services. Among the most eye-opening findings published in the report for 2012 are:

The outsourced language services market is worth $33.523 billion
The language services market is growing at an annual rate of 12.17%
The number of companies using more than 50 languages increased nearly 70% from 2011
CSA used actual financial activity for the fiscal year most recently completed (2011) obtained from more than 670 worldwide translation, localization, interpretation, and language service providers to calculate the estimated market size. Survey respondents represented a variety of industry sectors with manufacturing, software and related services and telecommunications having the greatest representation.
North American translation and localization market is shrinking while Europe and Asia are growing
According to the report, Europe had the greatest market share having captured more than 49% of the market, followed by North America with just over 34% and Asia at almost 13%. Europe is such a large market that Common Sense Advisory divides it into four regions (Eastern, Western, Northern and Southern). The Northern and Western European regions account for over two-thirds of Europe's overall market share. The smallest geographic tier consists of Oceania (2%), Latin America (0.63%) and Africa (0.27%).
Companies continue to add languages, increasing the need for worldwide translation and localization services
CSA also found that companies are continuing to add an increasing number of languages throughout their organizations. While the percentage of companies offering using 1 to 5 languages decreased from 22% to 13.51% from 2011 to 2012, the number using more than 10 languages increased from 58% to over 62%. The manufacturing and software industries were found to favor a greater number of languages with more than 70% of manufacturing firms and more than half of software companies using 10 or more languages.
Report findings reflect current trends for many translation, localization and interpretation providers
Language service providers such as Atlanta-based firm TrueLanguage which specializes in worldwide translation, localization and interpretation, can attest to the validity of many of the findings presented in the report from CSA. According to CEO, Uli Dendy, the language projects TrueLanguage is receiving reflect the increasing use of multiple languages across a variety of industries.
"We have definitely experienced a growth in demand for our business translation and software localization services over the past year," said Dendy. "Based on the Common Sense Advisory report, we've adjusted our forecast in anticipation of continued demand as more and more companies either enter or expand their presence within the global market."
About TrueLanguage
Based in Atlanta, TrueLanguage is a full-service professional localization company that provides cost-effective translation, interpretation and localization services based on each client's specific needs. TrueLanguage offers clients a strong combination of professional language experts, centralized project management and outstanding customer service to ensure accurate, compatible, reliable and authentic translation and interpretation in more than 60 languages worldwide. For more information on TrueLanguage and its worldwide localization services, visit http://www.truelanguage.com or contact the firm at info(at)truelanguage(dot)com or 770 850 1205.