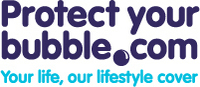 (PRWEB UK) 19 September 2012
iPhone 5 is promising a new adapter. With new iPhone 5 being the next big consumer purchase, it may make sense to invest in a few Bluetooth toys. Here are Protect Your Bubble's top ten Bluetooth accessories. Many can be used on any operating system, so it is something to consider even if not upgrading. Here they are in no particular order.

Logitech Logitech diNovo Mini Keyboard – A keyboard larger than the one on a smartphone, but a bit smaller, 68 keys, than a standard keyboard. Perfect for large scale typing or people who like to text a lot.
Interlink Electronics VP6600 ExpressCard Media Remote for Bluetooth – Basically a remote control for a laptop, it allows a user to turn the computer into an entertainment centre. This device plugs into the laptop PCMCIA slot for charging, and works with Windows compatible computers. Sorry, Mac fans.
Yamaha NX-B02 Bluetooth Wireless Speaker – If the speakers in a mobile phone are woefully inadequate, this speaker box will provide rich, deep sound in a small container. Powered by AA batteries, it is about the size of a clock radio.
Sony Ericsson MBW-150 Classic Edition Watch – This watch alerts the wearing to incoming calls and texts. Check the time and phone simultaneously.
Aliph New Jawbone Earphone – Most Bluetooth headsets are bulky, heavy and cumbersome. This earphone is not only stylish looking but considerably lighter. It can be worn for an extended time. Since it is small, it fits nicely under a cycle helmet.
Lego Mindstorms NXT Robot Kit – Lego fans, the time is NOW! This kit allows fans to build robots which are limited by imagination only. Program it with Mac or Windows software and stand back. This is a great one for the kids.
Baracoda D-Fly Bar Code Scanner – Coupon clippers and comparison shoppers definitely want this one. Scan a product. Use the software to compare data and prices. If a company will meet/best prices, this device will provide the information needed for that best deal.
Polaroid PoGo Instant Mobile Printer – Photography and printed pictures fans will appreciate this device. The printer does not use ink, but requires special paper. People who remember the old Polaroid cameras that generated a picture which developed in less than a minute will recognize this device. The images are pretty good.
Kensington Vo200 Bluetooth Internet Phone – Connect this device to a laptop and to get VoIP, Voice over Internet Protocol, phone. Save money on a monthly mobile bill. Works with Skype. It's good for about two hours of talk time.
BlueAnt Supertooth 3 Hands-Free Speakerphone – Talking and driving is dangerous, not as dangerous as driving and texting, but dangerous nonetheless. This handy device allows for hands-free communication while driving. Perfect for young drivers.
Protect your bubble is an online gadget insurance provider, specialising in great value insurance cover for iPhones, Smartphones, iPads, mobile phones, cameras and more.
Quotes can be obtained for your gadgets via the following URLs:
iPhone Insurance: http://uk.protectyourbubble.com/ip-iphone-insurance.html
Mobile Phone Insurance: http://uk.protectyourbubble.com/gi-mobile-phone-insurance.html
iPad Insurance: http://uk.protectyourbubble.com/ipad-insurance.html
Find Protect your bubble UK on the following social networks:
Facebook: http://www.facebook.com/ProtectYourBubble
Twitter: http://twitter.com/protectyrbubble
YouTube: http://www.youtube.com/protectyourbubble