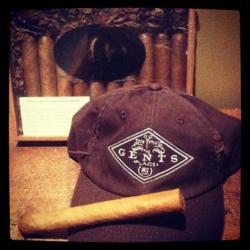 "The single most important detail about our cigars is that we do not fumigate our product with pesticides… These chemicals mask the beautiful natural tones of the tobacco leaf with bitter, sour, metallic flavors …" says owner Willie Martinez.
Dallas, TX (PRWEB) September 13, 2012
The cigars are carefully manufactured in small batches by The House of Cigars Inc, incorporating both native and imported Cuban-seed tobacco strains from virtually every country in the free world. The House of Cigars factory never uses pesticides to preserve their product. The Gents Place Men's Fine Grooming Club is sending a special invite to cigar connoisseurs to come and taste the difference an Organically Preserved Premium cigar offers. Available in the light and creamy Connecticut Shade, the richer Dominican wrapper, and also the spicier walnut-toned Ecuador Oscuro, all of these fine cigars are sure to please the discerning Gent.
About The Gents Place
Founded in 2008 by Ben Davis, a frustrated guy who hated getting his haircut, The Gents Place offers men's grooming and lifestyle products and services in a masculine, yet relaxed country club type environment. They offer men's hair services, hand and foot repairs, straight razor shaves, massages, shoe shines and more. Frequently referred to as America's Premier Men's Grooming and Lifestyle Club with locations in Texas (Dallas, Frisco) and Kansas (Leawood), The Gents Place is known for its commitment to client service and top shelf amenities. To learn more about The Gents Place or to find a club near you, please visit http://www.thegentsplace.com/
About The House of Cigars Inc.
The House of Cigars Inc. is the one and only gourmet, boutique cigar factory in the Dallas, Texas area. The casual-upscale cigar lounge& factory allows customers to observe the dedicated master cigar rollers producing premium hand-rolled cigars that rival any cigar available on the market today. To learn more about these exclusive cigars and the difference organic preservation methods make, please visit http://www.houseofcigarsinc.com/