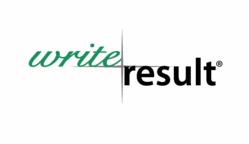 Cranford, NJ (PRWEB) September 13, 2012
WriteResult, leading provider of clinical data management solutions, announced that they have been selected as the ePRO vendor for a clinical extension trial of two ongoing studies, also contracted with the company. The extension study, sponsored by one of the largest companies in the pharmaceutical and biotech industries, will continue with previously enrolled patients suffering from chronic plaque-type psoriasis.
According to the National Psoriasis Foundation, psoriasis is a chronic, autoimmune disease that appears on the skin and occurs when the immune system sends out faulty signals that speed up the growth cycle of skin cells. There are five types of psoriasis, with plaque-type psoriasis being the most common form and occurring in 80% of those with psoriasis [1]. The disease is estimated to affect 2-2.6% of the U.S. population. Approximately 15% of psoriasis patients may subsequently develop psoriatic arthritis, a potentially debilitating joint condition [2].
In addition to Dermatology, WriteResult has extensive experience in other treatment areas including Rheumatology, Infectious Disease, Pain and Inflammatory Disease. The company's solution has been utilized with over 15 different health assessment questionnaires such as DLQI, EQ-5D™ and SF-36®, in Phase II and Phase III studies worldwide.
About WriteResult
WriteResult offers full-service data management solutions for clinical research through the collection and verification of ePROs leveraging digital pen and paper technology. Since 2006 WriteResult has partnered with study sponsors to deliver a simple and effective ePRO solution — rapid study startup with clean, real-time data using a technology that's intuitive for sites and patients.
For more information about WriteResult, please email solutions (at) writeresult (dot) com or call (908) 272-4787.
References
[1] National Psoriasis Foundation, http://psoriasis.org/, Last accessed September 2012
[2] National Institutes of Health, http://www.nih.gov/, Last accessed September 2012