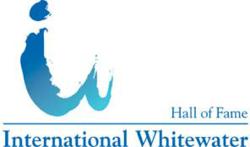 IWHOF recognizes the importance of our large international membership base. Holding the 2013 Induction Ceremony at Paddle-Expo in Germany facilitates greater participation by our international partners and affiliate members.
Bryson City, NC (PRWEB) September 14, 2012
The International Whitewater Hall of Fame (IWHOF) has announced that nominations are being accepted through December 1, 2012, for the Class of 2013, joining an esteemed group of the world's most accomplished whitewater Pioneers, Explorers, Champions and Advocates.
This 2012 schedule reflects an adjustment to the nomination and selection process. IWHOF fans whose heroes and heroines have not yet been nominated still have an opportunity to get them on the 2013 ballot. Past nominations remain valid for a six-year period.
"The schedule change facilitates key IWHOF strategic goals and participation," says IWHOF board chair Risa Shimoda. "The new nomination submission deadline and selection schedule allow the process to occur before the busy paddling season kicks in, and gives everyone sufficient time to prepare for the event. In the past, compressed induction cycles have made it difficult for people in the industry to participate fully. This should help alleviate that."
IWHOF also announces that the Class of 2013 Hall of Fame Induction Ceremony will be held in Nuremberg, Germany at Paddle-Expo 2013 (formerly Kanumesse).
"We are an International Whitewater Hall of Fame, and we recognize the size and importance of our international membership base," says board member Rafael Gallo. "Holding the ceremony at Paddle-Expo facilitates a much higher participation rate among our international partners and affiliate members."
Further addressing its international constituency, IWHOF has updated its website with a Translator feature to let its content be read in multiple languages.
The 2013 nominations will be accepted through Dec. 1, 2012. Nominations must be submitted through an IWHOF Affiliate Organization, whose leaders are able to confirm the validity of the submitted materials. Screening, electorate voting, and final honorees selection will occur in January and February 2013. Final announcement of the IWHOF Class of 2013 will take place in March 2013.
Nominators who submitted in past years are encouraged to update their prior submissions. Submissions should illustrate nominees' accomplishments with documents, articles, photographs and video. These materials will be used to produce the annual video highlighting honorees' achievements to be screened at the induction ceremony in Nuremburg, Germany. Nomination forms, instructions, and the election procedure and timeline are available online at the IWHOF website, along with videos about each year's Class of Honorees.
About the International Whitewater Hall of Fame (IWHOF)
The International Whitewater Hall of Fame (IWHOF) is a program of the Paddlesports Industry Foundation, a non-profit educational organization that seeks to recognize and celebrate significant contributions to paddlesports. IWHOF is run by an international Board of Governors who hail from various paddling backgrounds. Nominations are sought and submitted through IWHOF Affiliates around the world and screened by an international panel. Over 100 members of the IWHOF electorate cast votes in each category to determine the year's honorees. Recommendations are good for six years, after which they must be re-submittted. Each year up to two honorees may be chosen in the categories of Pioneer, Explorer, Champion and Advocate.