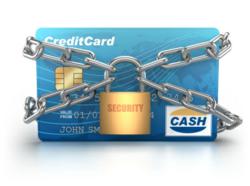 Nothing is more important than keeping our customers' payment card data secure.
New York, New York (PRWEB) September 14, 2012
Action Car Rentals has raised the bar concerning credit card security and identity theft prevention at their six New York locations. The company now leads all other independent car rental agencies in New York with a fully integrated PIC Security Standards compliant credit card processing system.
"Nothing is more important than keeping our customers' payment card data secure," explains Action's President Harry Hollander. "Our new PCI compliant system enables us to do just that."
Action's credit card processing system is designed to save all payment information electronically using PCI compliant software. This information is only visible to higher management; rental agents are only capable of viewing the last four digits of a customer's credit card number at the reservation desk.
Action's security policies extend beyond PCI procedures. "We also have a strict policy in place that no credit card number is allowed to be written on paper." When a credit card is handed to a rental agent it is immediately swiped into the system. Even signatures are recorded digitally, leaving no ink or carbon copies.
"Whether they're behind the wheel or standing at the rental counter, we take our customers' security very seriously," says Hollander.
PCI Security Standards are technical and operational requirements set by the PCI Security Standards Council to protect cardholder data. By abiding by PCI Security Standards, Action Car Rental adheres to the PCI DSS requirements for security management, policies, procedures and other critical protective measures. In terms of operations, Action is bound to make sure their customers' payment card data is being kept safe throughout the transaction process and is protected from security breaches.
For more information on credit card security and identity theft prevention policies, please contact Action Car Rental's head office at 1-212-253-2299 or visit http://www.ActionCarRental.com.
About Action Car Rental
Action Car Rental is New York City's leading independent car rental agency. With six locations in New York City and New Jersey, Action Car Rental provides business and leisure travelers with a wide variety of rental vehicles, including luxury cars and hourly rentals. Visit http://www.ActionCarRental.com for more information.