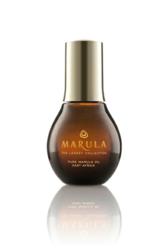 Thanks to its unique composition of fatty acids, antioxidants and minerals,
Marula Oil has tremendous cosmetic and medical benefits - Dr. Ashton Kaidi
Newport Beach, CA (PRWEB) September 14, 2012
Marula-The Leakey Collection is pleased to announce its official partnership with Dermstore.com , a leader in bringing physician-strength and luxury brands to consumers.
Marula - The Leakey Collection is excited to partner its facial oil with a leader in online luxury skin care. By being selected, Marula - The Leakey Collection is proud to launch with a company that promotes products proven to work and rewards brands committed to offering the best to their customers.
Dermstore.com was founded by a board-certified dermatologist as an online store that only carries authorized brands that are real, safe and certified. Dermstore.com takes pride in going beyond distributing beauty products by providing expert opinions from licensed estheticians for their customers.
Marula Oil boasts higher levels of antioxidants and omega 9 than Argan or grape seed oil, offering better absorption and longer-lasting hydration. These naturally occurring antioxidants assist in providing superior protection against environmental stressors and damaging free radicals, which can lead to wrinkles, fine lines and other signs of premature aging.
Marula Oil contains higher levels of Oleic, Palmitic and Stearic fatty acids critical for rapid skin absorbency, hydration and moisture retention. It traps moisture and provides prolonged hydration, penetrating quickly without leaving a residue or greasy feeling.
Marula – The Leakey Collection is available on the Dermstore.com here.