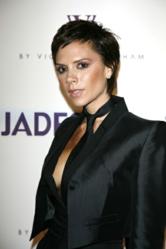 Every season, I try and beat my speed record. My ideal is to have the show over before you've even sat down.
(PRWEB) September 17, 2012
To help luxury lovers stay informed on the latest in upscale style and Hollywood happenings, Rodeo Drive Resale (http://www.shopRDR.com), premier reseller of 100% authentic guaranteed clothing and accessories such as [Marc Jacobs bags, Tiffany & Company Jewelry, and Louis Vuitton wallets, shares memorable moments at New York Fashion Week.
1) MARC JACOBS DOES 'FAST' FASHION: Within the world of upscale fashion, Marc Jacobs has built a reputation as a designer who holds a high regard for punctuality. Guests of The Marc Jacobs catwalk show discovered just how punctual the 49-year-old designer was after his NYFW show began at 8pm sharp – and concluded five minutes later. According to a story by businessinsider.com, Jacobs desire to have his models speed up and down the runway stems from a personal goal: "Every season, I try and beat my speed record. My ideal is to have the show over before you've even sat down," he explained.
2) BECKHAM RISES: As Victoria Beckham continues to carve her niche in the world of fashion, the former Marc Jacobs model hosted a series of NYFW shows centered around her clothing line, which has received increasingly positive reviews since its debut Fashion Week showcase four years ago "This is my fun side," Beckham said in a CBS News story about her new, more intimate collection. The singer formerly known as Posh Spice went on to explain that, despite her girl group moniker, she enjoys a good time just as much as anyone else. "It's what I wear for the other half of my life. I have four kids. I really do like to have fun."
3) HILFIGER LOVES HIP POP: Tommy Hilfiger may not have been in attendance at the MTV Video Music Awards earlier this month, but that doesn't mean the iconic fashion designer has lost his appreciation for hit tunes. "I always listen to great music," Hilfiger said in an Entertainment Weekly article on NYFW. The 61-year-old designer listed Lady Gaga, Jay-Z, and Frank Sinatra as few of his top music picks. Hilfiger went on to discuss the inspiration behind his latest line, revealing that, although he loves all things pop he opted to rewind the clock for his most recent designs: "I'm obsessed with pop-culture, fashion, art, music, entertainment [but] for this collection, I didn't look to that … I said, 'I want to go back to the archives and recreate what I designed in the earlier days.'"
Rodeo Drive Resale (shopRDR.com) has built a reputation of providing amazing deals on handbags, clothing and accessories from the top designers of upscale fashion. The company offers a 100% guarantee of authenticity on each item sold, and works daily with a network of clients looking to buy, sell, or for consignment of their luxury goods. ShopRDR.com loves high-end fashion, and believes finding a high quality, classic piece should be an easy, enjoyable -- and most importantly -- hassle-free shopping experience. For the finest in Louis Vuitton, Chanel, Prada, Gucci, St. John Knits, Christian Louboutin, Tiffany & Co. and more, visit RDR online at http://www.shopRDR.com or call 1-888-697-3725. Also find shopRDR.com's blog at http://blog.shopRDR.com.
Also find shopRDR at:
Blog: blog.shopRDR.com
Facebook: facebook.com/shopRDR
Twitter: twitter.com/shopRDR
YouTube: youtube.com/ shopRDR
Pinterest: pinterest.com/shopRDR
Rodeo Drive Resale (shopRDR.com)
1-888-697-3725
service(at)shopRDR.com