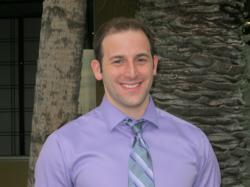 Our organization consults hundreds of Florida based businesses with a variation of goals and objectives.
Fort Walton Beach, FL (PRWEB) September 14, 2012
Area business LocalEdge™, a Hearst Media Services Company, will be attending the 3rd Annual Fall Home and Garden Expo taking place Saturday, September 29th at the Northwest Florida Fairgrounds.
The event, presented by The Building Industry Association (BIA) of Okaloosa & Walton Counties, Inc. as well as the Greater Fort Walton Beach Chamber of Commerce, is created to appeal to local homeowners and renters looking for the latest developments in home improvement products and services.
LocalEdge will participate as a table top vendor at the event as more small to mid size business owners looking to attract homeowners are turning to the digital agency as a resource for tools to acquire and engage today's customers.
"The BIA of Okaloosa & Walton and Fort Walton Chamber are great organizations working to improve business for our region", says Lee Elias, Multi-media Training Manager at LocalEdge. "Their objective aligns with the mission of LocalEdge to bring local business leads and assist in local business development. To do this we are using new technologies that a majority of both local residents and the large tourism population are using to gather information for future purchases."
Aside from the upcoming event, LocalEdge has assisted the Fort Walton business community through free "Lunch & Learn" seminars at area chamber's. Topics generally are based around best practices and reasons to include tools like social media, search engine marketing, reputation management, email marketing, mobile websites and other tools to assist with a business' digital migration plan.
Elias adds, "Our organization consults hundreds of Florida based businesses with a variation of goals and objectives. Whether a builder is looking to improve brand recognition or a contractor installing residential putting greens wants to monitor their online presence and reputation, each business goal deserves a personalized marketing strategy that includes the products and services our business owner's provide".
Seminar presentations for residents attending the event will be given by the Master Gardeners of Okaloosa County, who will hold workshops on various topics of interest for homeowners and gardeners. This year the Expo includes a Healthy Living Showcase, with exhibits by area health and wellness firms.
Advance tickets will be available at all branches of Eglin Federal Credit Union for $1, starting September 4. Tickets will be $3 at the door. Proceeds from the sale of advance tickets will go to benefit the Okaloosa County Master Gardeners.
About LocalEdge
LocalEdge (http://www.LocalEdgeMedia.com), a Hearst Media Services Company, is a premier multi-media company leading the transition to web-based advertising for any size business. The organization has been in business for over 40 years and services customers nationwide. Through the development of proprietary technology and partnerships with major search engines, social network sites and other leading tech-focused companies, Local Edge offers a full line of digital marketing products that help its customers and business partners reach and interact with today's consumer.