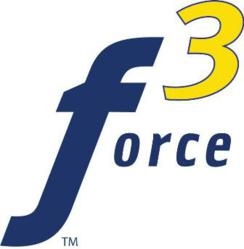 The ability to securely offer guest network services while at the same time enable full accountability for connected devices is a powerful combination.
(PRWEB) September 17, 2012
Force 3, delivering the best in federal security, unified communications, networks, data center, and medical imaging solutions, today announced that it has been awarded a $1.3 million task order under an IDIQ contract with the US Forest Service (USFS) to design, test, implement and support its first Network Admission Control solution.
The Network Admission Control solution will allow all 40,000 USFS users to securely and seamlessly access their internal network while adhering to the agency's security policies, regardless if workers are using a wired or wireless connection.
Per the contract, Force 3 will design the solution using Cisco's Identity Services Engine (ISE) technology. Cisco ISE is a context aware identity-based platform that gathers real-time information from the network, users and devices. ISE then uses this information to make proactive governance decisions by enforcing policy across the network infrastructure utilizing built in standard based controls.
"At present, USFS does not have a solution in place to enforce policy to properly secure the network from unauthorized users gaining access," said Mike Greaney, Vice President of Sales at Force 3. "With our solution, the agency will now have an enterprise wide system that will provide secure network access to authorized users only, including guest access."
This task order was issued under an IDIQ that was awarded in 2009. The total overall award to date is $2.1 million. The current project will be completed in two phases. The first phase is scheduled to be complete by September 2013 and includes a production pilot and deployment of 15 of the 800 strategic sites. The remainder of the network will be part of the next phase, which is anticipated to take place in September 2015.
Nick Pappas the project lead from USFS said, "The capabilities we expect from this solution are in high demand. The ability to securely offer guest network services while at the same time enable full accountability for connected devices is a powerful combination. We are excited to have Force 3 engaged with this project."
For more information on Force 3's security offerings, please visit: http://www.force3.com/solutions/cyber-security/.
About Force 3
Force 3 is the trusted provider of Data Center, Communication and Collaboration, Borderless Networks, Cyber Security services, and Medical Imaging Solutions for Federal agencies, Enterprise organizations and their key partners. With headquarters in Crofton, Md. and offices in Herndon, Va. and San Antonio, Texas, Force 3 has a 20-year history of delivering, supporting, and maintaining cost-effective IT products and services. At Force 3, we have a relentless focus on achieving our customers' end goal through innovation, unique solutions and highly trained, passionate people. Our dedication has resulted in being named one of Cisco's Top 5 Federal Gold Partners in America, as well as Federal Collaboration Partner of the Year in 2012. For more information, please visit http://www.force3.com.