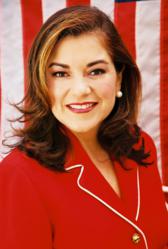 (PRWEB) September 13, 2012
What: "En Collaboración": The 4th Annual Closing the Latino Education Gap Summit
When: Friday, September 14, 2012 – 7:30 a.m. to 6 p.m.
Where: Chapman University, Beckman Hall 404
(GPS: 1 University Drive, Orange, Calif. 92866)
Details: More than 400 educators and community leaders will attend the 4th Annual CLAG (Closing the Latino Education Gap) Summit, which comes to Chapman University for the first time. Congresswoman Loretta Sanchez is scheduled to introduce Dr. Mildred Garcia, president of California State University-Fullerton, at 2:30 p.m. Other notable speakers include Senator Lou Correa, author and OC Weekly editor Gustavo Arellano, author and educator Alma Flor Ada and many others.
The day-long collaborative summit is aimed at discussing strategies and solutions to improve the educational experiences of Latino students in California school systems, colleges and universities. Attendance is free to educators, administrators and community leaders.
MEDIA: Media are welcome to attend and cover the conference, which will be ongoing all day in Beckman Hall 404. Please contact us at the Media Relations office for parking passes if you plan to attend and cover.