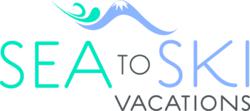 As more and more Baby Boomers are joining the retirement rolls, the travel industry is seeing a rise in requests for travel based on a new set of rules. These new retirees are not traveling the way their parents traveled.
Broomfield, CO (PRWEB) September 13, 2012
New research says Baby Boomers, Americans born between 1946 and 1964, are retiring in record numbers and at the top of their list of things to do is travel. Boomers say they are looking for exceptional resorts and opportunities for adventure and new experiences. And for these new retirees, travel is not a maybe in retirement it is a requirement.
According to Stephen Andrews, spokesperson for Sea to Ski Vacations, travel clubs are quickly becoming the favorite way to travel for retirees and Boomers who demand access to world-class resorts and outstanding opportunities for adventure and fun. In addition to world-class, resorts and cruises retirees are also looking for affordable options that allow them to travel as much as they like, sometimes with short notice. But with this increased interest in vacation clubs comes an increase in scams and complaints.
"As more and more Baby Boomers are joining the retirement rolls, the travel industry is seeing a rise in requests for travel based on a new set of rules. These new retirees are not traveling the way their parents traveled. Because of this different set of rules new vacation clubs are popping up to get a share of this market, and scams and complaints are rampant," Andrews said.
"We encourage travel consumers to do their homework. We also caution them to remember some complaints they read may be posted by competitors so look further than a couple of complaints. Read and ask questions. If you leave a sales presentation, many times handled by independent distributors, and have questions call the company's main office and ask those questions."
Sea to Ski Vacations encourages new vacation club consumers to not only ask questions but to find out what they will get for their money and if other benefits are available to them.
"There are always going to be companies who want to promise travel consumers the world and then not deliver. We promise Sea to Ski members nothing more than what they are going to receive and our pricing is never hidden," he said. "We offer several membership options that tell retirees exactly what it is going to cost them to travel as much as they want, what their ongoing obligation includes, and they can look at a list of the resorts in our inventory and what the cost will be to book a vacation," Andrews explained.
"We understand the travel market and our Travel Concierges are highly trained and certified. We understand new retirees and Boomers have been traveling for years and have experienced a lot of great vacations. We also know there is a group of Boomers who have spent many years building careers and raising children and are now ready to embrace adventure and more adult vacations. Catering to these very different set of rules is not easy, but for vacation and travel clubs like Sea to Ski Vacations the answer is simple. We have travel opportunities for every demographic and our expert staff can make your vacation dreams a reality."
Sea to Ski Vacations also offers many added value discounts with a membership. These include discounted air fare, car rentals, shopping, tours and more.
"New retirees are looking for adventure and cultural opportunities when they travel. They want to scuba dive to a coral reef in the morning and attend a wine tasting or art gallery opening that night. They want more and at Sea to Ski we understand this new reality," Andrews said.
About Sea to Ski Vacations, LLC – Sea to Ski Vacations, a BBB A-rated business, is a members-only travel club with corporate offices in Colorado, and additional sales offices in California, Nevada, Utah, Arizona, Texas and New York. Club members enjoy access to over 7,000 world-class resorts, cruises and a variety of tours and other amenities around the world. The company offers personalized concierge service and consultants who are experts in the field of travel. Sea to Ski Vacations is committed to Corporate Philanthropy and contributes to several charities and organizations with corporate donations and fundraisers. Currently, Sea to Ski supports the Wounded Warrior Project, the Children's Miracle Network and Easter Seals. For more information visit our website at http://www.seatoskivacations.com, call 877.840.6400 or e-mail memberservices(at)seatoskivacations(dot)com.