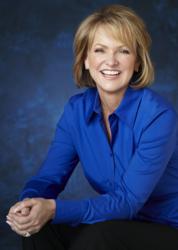 I wrote this free ebook for people who are ready to take charge and create success.
Newport Beach, CA (PRWEB) September 20, 2012
Author, child advocate, and radio talk show host, Rhonda Sciortino, was on her own at 16 after a childhood of abandonment, abuse, homelessness, and hunger.  Through hard work and diligence, she bought her first house when she was 19, started her first business at 27, her second at 34, and built those businesses and real estate investment portfolios into a multi-million dollar balance sheet.  Sciortino published her first book, From Foster Care to Millionaire in 2008, and published her next books, Succeed Because of What You've Been Through and The Prayer That Covers It All in 2011. She plans to release 8 Characteristics of Successful Survivors in 2013.  Through her writing, speaking, and media appearances, she tries to help others leverage the adversities they've experienced into the stepping stones to their great futures.  
In addition to her books that are available at Amazon.com and other retailers, she has just released a new ebook called, "Tips to Success on the Basics, on the Job and in Life," free to everyone who is ready to do what's necessary to create his or her own success.
Sciortino says, "I wasn't the smartest, the prettiest, or the most athletic. I didn't marry a wealthy man or buy a winning lottery ticket. I succeeded because I am willing to work hard, learn from everyone I meet, and keep a positive attitude--something everyone at every skill level can do."
Rhonda's Southern California radio show can be heard on itunes at http://itunes.apple.com/us/podcast/rhonda-sciortino-radio-show/id491165602 or at http://www.rhondasradioshow.com interviewing amazing guests whom she calls, "Successful Survivors." For more information or for your free copy of "Tips to Success on the Basics, on the Job and in Life" go to http://www.rhonda.org.