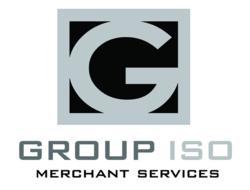 Group ISO conducts complimentary analyses that break down a business' current rates and fees...
Irvine, CA (PRWEB) September 14, 2012
Small business owners are typically required to take on many roles to ensure that operations run smoothly, that customers are satisfied, and that the bottom line is growing. It's not an easy task at all but when done right, a thriving business can emerge!
There is a specific area of business that many operators tend to overlook and this is the same area where they can save a substantial amount of money-- it's the credit card processing!
Prudent merchants will have their merchant account reviewed on an annual basis. If it has been more than a year, then it's a good idea to start!
A reputable merchant services company such as Group ISO conducts complimentary analyses that break down a company's current rates and fees and compare Group ISO's cost of service, presented in an easy to understand format. What's great about Group ISO's free, no-obligation merchant services review is that Group ISO also calculates the business' projected savings on a monthly and yearly basis. Group ISO's trained analysts review every charge deducted on the processing statement and can even reveal any hidden fees the business may be incurring. Ever tried looking at a merchant account statement? It's not always easy to understand what exactly it is that a business is paying!
So what can a business owner do with all those savings? Invest in new equipment? Reward top producing employees with bonuses? Well, the first step is to contact Group ISO. Completing the review takes less than one business day!
Group ISO is a national merchant service provider specializing in credit and debit card processing, mobile payment solutions, check processing and credit card processing equipment. For more information, call 1-800-722-GISO (4476)