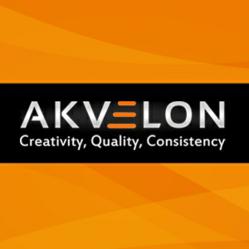 Akvelon Global Search is a vital add-in for Microsoft Dynamics CRM.
Bellevue, WA (PRWEB) September 14, 2012
Akvelon, Inc., a technology company located in Bellevue, WA, announced today that the upcoming release of their popular Global Search plug-in for Microsoft Dynamics CRM will include major new features. Key enhancements to the latest version of Akvelon's popular program include the ability to search the contents of attachments, new configuration and display options, and the ability to quickly modify Search Settings into search pages.
"Akvelon Global Search is a vital add-in for Microsoft Dynamics CRM," said Sergei Dreizin, Akvelon CEO. "Global Search is an extremely powerful search tool, and the latest version includes new improvements based on customer feedback."
Global Search offers Dynamics CRM users the ability to simultaneously search the names and contents of attachments. Supported formats include doc, xls, ppt, docx, xlsx, pptx, pdf, txt, and zip. This wide range of formats increases the utility of Global Search, which is already considered one of the best innovations designed to work with the on-premise and cloud-based versions of Microsoft Dynamics CRM.
The latest version of Global Search enhances Akvelon's reputation as a tech company that consistently stays ahead of the curve. Always on the move to continually update and improve upon innovations in cloud technology, Akvelon is currently developing additional products to enhance the capabilities of Microsoft Dynamics CRM 2011.
Akvelon, a leading business and technology company headquartered in Bellevue, WA, specializes in IT consulting, mobile technology, and cloud computing.
For more on Global Search and Akvelon, plus a 14-day free trial offer available online, visit: http://www.akvelon.com/.
Contact: Akvelon Inc., (206) 905-4626, sales(at)akvelon.com.