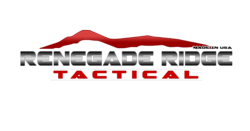 We have found a niche within the tactical industry that has been relatively untapped, being able to carry your AR-15 discretely and having the quick access when you need it most. Every black gun case looks the same, you know what is in the case and so the
Tehachapi, CA (PRWEB) September 14, 2012
Crooked Horn Outfitters, makers of "American Made Hunting Essentials," after over 20 years of making hunting and shooting products has officially launched Renegade Ridge Tactical, a new line of Discrete Survival Essentials. Just as with all Crooked Horn's products, Renegade Ridge Tactical's product line will be designed and manufactured in the USA in the same factory that makes the US Military's deployment gear.
"We have found a niche within the tactical industry that has been relatively untapped, being able to carry your AR-15 discretely and having the quick access when you need it most. Every black gun case looks the same, you know what is in the case and so the element of surprise is gone. We have rectified that with our flagship product The Liberator Discrete AR-15 Case. Be prepared for more great things in the future." Lennis Janzen, owner/designer of Crooked Horn Outfitters/Renegade Ridge Tactical.
With the flagship product "The Liberator- Discrete AR-15 Gun Case" Renegade Ridge Tactical has now filled the void in the tactical and shooting markets in that people can carry or store their AR-15 discretely and still be able to access their gun and defend themselves in less the 2.2 seconds.