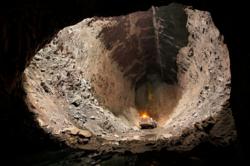 João Nunes, Mine Manager at MATSA, comments, "After carefully reviewing various mine control systems, we elected to introduce MICROMINE's Pitram Control alongside Pitram Optimum's Shift Planner module."
London, UK (PRWEB) September 14, 2012
Leading software and solutions provider, MICROMINE, has been contracted by Trafigura to supply and install its mine control and management reporting solution, Pitram Control, at the Minas de Aguas Teñidas S.A.U (MATSA) Mine in the Huelva Province, Spain. Scheduling functionality specific to MICROMINE's Pitram Optimum solution will also be introduced.
As MICROMINE's first Pitram sale in Spain, the implementation marks another significant milestone for the company and its continuous expansion across EMEA (Europe, Middle East and Africa) markets.
By providing an overall view of the current mine status, Pitram Control will assist MATSA to achieve its long-term business objectives and increase managerial control over the operation. Greater control will help MATSA to optimise production, reduce costs and improve safety and business intelligence capabilities.
João Nunes, Mine Manager at MATSA, comments, "After carefully reviewing various mine control systems, we elected to introduce MICROMINE's Pitram Control alongside Pitram Optimum's Shift Planner module. Pitram's powerful control and reporting functionalities will deliver real-time production data and decision-making tools, providing personnel and management greater control over the MATSA operation. We believe that Pitram will drive increased productivity, improve health and safety, and optimize operational efficiencies, therefore playing a vital role in achieving our long-term strategic objectives."
Pitram is a leading mine control and management reporting solution that records, manages and processes mine site data in real-time. As a scalable solution, it is suitable for open pit and underground mine construction, development and production. Pitram Control is one of four solutions that comprise the Pitram product suite. The Pitram suite provides a unique upgrade path from the entry level Pitram Report solution, through to the fully automated Pitram Optimum Solution.
The implementation of Pitram Control at the MATSA mine, an underground copper mine located in the Andalucía region of Huelva Province, commenced operations in late June 2012. Trafigura aims to increase its current operating rate of 2.2Mtpa of processed ores by expanding its mining and processing plant operations by 30%.
UK Regional Manager, Tim Tuder, said, "Pitram's powerful reporting platform will offer the operation significant business benefits. The solution will be relied upon for analysing trends in operational data, accurate and real-time shift reporting, monitoring team and individual performances, improving personnel and equipment efficiencies, and ore parcel and grade control management."
Tuder adds, "MATSA has seven stockpiles comprised of different ore types. Pitram's Grade Control module will increase control over material movements by ensuring they are closely tracked. The module will also enable real-time management of stockpiles and improved tonnages and grades. The reports available from Grade Control provide valuable Key Performance Indicators which can be used to assess the outcomes from production related business process improvement initiatives."
Mr Tuder concludes, "Pitram users can visualise and manage all mine site operations as they occur. Through the introduction of the Shift Planner module, MATSA can implement production plans within a real-time environment, and use short-interval control methods to manage daily activities."
About MICROMINE
With over 12,000 clients in more than 90 countries, MICROMINE is the leading provider of intuitive software solutions for the entire mining process. MICROMINE understands the software and consultancy needs of exploration and mining operations around the world. Located in 20 of the world's major mineral producing capitals, our team is close to your operation. This means MICROMINE can provide local support and services in your language and time zone.