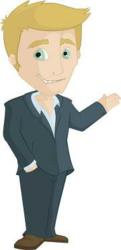 Austin, Texas (PRWEB) September 14, 2012
BetterNetworker just released a brand-new, exclusive training interview with Instructor Diane Hochman, a well known, successful, and highly respected leader in the network and Internet marketing industry.
The interview, which was conducted by BN Editor Andrew Draughon as part of a new product that BetterNetworker is currently in the process of creating, was posted in the "Leaders Library," an area of the site that can only be accessed by members of the ABN (Association of BetterNetworkers). The interview is one of several phone interviews that were conducted with Instructors. Interviews with Curt Maly and "Coach Deb" Cole have already been posted.
Hochman covers a wide variety of topics in the interview, offering insights into her daily routine and tips on how to generate leads, how much time to spend on social media per day, the methods she uses to stay focused and on track, how to close prospects, and much more.
"Diane has so much incredible knowledge and value to share," says Draughon. "There's a reason why she's been so successful at what she does… She has a very unique approach that allows her to establish really deep connections with those she works with. Very few people come close to generating the same level of respect and admiration that Diane does, so for us to be able to do this interview and show our members exactly what she does in order to be successful each and every day is huge."
"I'm really excited for our members to be able to experience this interview," says Editor Victoria Garment. "Diane is such a wonderful part of our community and a true inspiration. She has so much great knowledge to offer, and I know that people are going to get a ton of value from what she has to say."
Hochman, a BetterNetworker member since the site was first established in late 2007, has been a consistent presence for years. She frequently posts videos and articles, has been featured in numerous interviews conducted at industry events, and was spotlighted in a past issue of "The Best of BetterNetworker," a monthly online magazine that interviews a different 6, 7, or 8-figure industry earner each month.