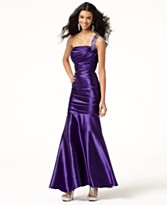 (PRWEB) September 14, 2012
Wholesale for Lebanon business launches wholesale clothing website to supply wholesale and closeout deals for Lebanese wholesalers and retailers. CloseoutExplosion.com, a New York wholesale clothing business that specializes in brand name overstock, department store returns, and closeout merchandise, has set up a wholesale website to market wholesale products to Lebanon.
Wholesalers in Lebanon have a unique opportunity, since as a country with strong international business relationships, they can import wholesale American products and resell them throughout the Middle East and Africa. Lebanese retailers also have a very strong domestic market, especially for American and European clothing designers such as Polo Ralph Lauren, Hugo Boss, Nike, and Adidas. The market for wholesale merchandise in Lebanon also consists of Lebanese business people that travel throughout Africa to resell their closeout merchandise, including to Nigeria, Tanzania, Kenya, and Mozambique.
"CloseoutExplosion.com has set up a unique business model through which it publishes wholesale websites for specific markets, such as the Lebanese wholesale market. The website features wholesale products, relevant business articles, and Lebanese fashion news," commented Donny Lowy, who has exported brand name Tahari women's suits, Jones New York dresses, Polo Ralph Lauren children's clothing, BCBG women's shoes, and other designer wholesale merchandise to boutiques in El Maten, Aramoun, and in Beirut.
CloseoutExplosion.com has a Brooklyn wholesale warehouse, located close to three major international airports, and also close to the New York Fashion District, that stocks brand name clothing, shoes, and handbags at below wholesale prices. Wholesale buyers, including Lebanese dress importers, footwear exporters, apparel wholesalers, handbag distributors, and fashion retailers can visit the clothing warehouse and make their own product selection. They can also order assorted lots online and have them delivered freight collect by air, by DBSchenker, or their choice of a shipping company that delivers to Lebanon.
"Doing business in Lebanon can be very lucrative. There are many domestic and international opportunities. Brand name products are already being sold by boutiques in shopping malls in Lebanon such as the Beirut Mall, Galaxy Complex, Le Mall Shopping Center, Storiom Saliba, and in stores such as the Metro Superstore, Dunes Commercial Center, Hypermarket Bou Khalil, Le Charcutier Aon, Ghazale Superstore, Spinneys Lebanon, and in the ABC Superstore. Branded merchandise is also sold in Lebanon's first e-commerce mall, Mizalla.
Lebanon has a very sophisticated population that conducts international trading in a business friendly climate with a very strong banking, commercial, and communication infrastructure. Its educated population, developed culture, and exciting nightlife are all elements that lead towards the demand for contemporary wholesale fashions.