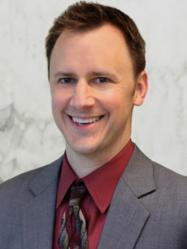 This is a less invasive alternative to traditional joint replacement surgery, which avoids replacing the whole knee with a mechanical device.
Beverly Hills, CA (PRWEB) September 27, 2012
Minimally invasive surgery is often preferable to the tradition open surgery. Unfortunately, traditional open surgery has been the only real option for patients facing a knee replacement.
Luckily, that's not always the case anymore.
Steven Meier, M.D., an orthopedic surgeon in Beverly Hills, performed unicompartmental arthroplasty on a patient at La Peer Health Systems on Tuesday, September 11, 2012. The procedure was done using a mini incision, making much less invasive than a total knee replacement, and the patient was able to go home the next day after surgery.
"This is a less invasive alternative to traditional joint replacement surgery, which avoids replacing the whole knee with a mechanical device," Dr. Meier said. "The downside to total knee replacement is that it forever takes away the normal kinematics of the natural knee, requires hospitalization and a much longer recovery."
Unicompartmental knee arthroplasty is not a total knee replacement. It is minimally invasive procedure that replaces only the damaged parts instead of the whole knee joint.
While a total knee replacement requires traditional open surgery, meaning it would take place in a hospital setting and require a significantly longer recovery period, unicompartmental knee arthroplasty is a minimally invasive procedure that can take place in an outpatient setting. This means that patients will spend less than a day in the surgery center, compared to a multi-day stay at a hospital for traditional knee replacement surgery.
Unicompartmental knee replacement procedures are performed for older patients with more severe, localized, or later stage cartilage disease. These patients are no longer a candidate for cartilage restoration techniques or biologic cartilage repair techniques like microfracture chondroplasty, osteochondral graft transfer, or autologous chondrocyte implantation (ACI).
For earlier stage cartilage disease, biologic cartilage repair techniques are available. But for older patients with more severe localized cartilage disease as well as those who are no longer candidates for cartilage restoration, unicompartmental arthroplasty, a joint preserving prosthetic replacement, is available.
Steven Meier, M.D. is a board-certified orthopedic surgeon and sports medicine doctor in Beverly Hills, California. He graduated with honors from Loyola Medical School in Chicago, received his residency training at Northwestern University, and completed his fellowship in sports medicine and arthroscopic surgery at the University of California San Diego. Dr. Meier's private practice specializes in the shoulder and knee as well as the elbow, hip, and ankle. He performs outpatient procedures at La Peer Health Systems.
La Peer Health Systems focuses on excellence in patient care and offers the most advanced and contemporary treatments and equipment that the medical world has access to. With 42 doctors across 13 departments, from anesthesiology to urology, La Peer offers comprehensive and widespread medical treatments for all patients. More information about La Peer Health Systems can be found at http://www.LaPeerHealth.com.