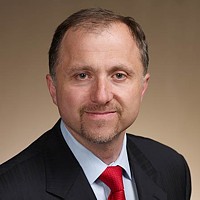 We opened an office to provide our many Elk Grove clients with on-the-ground expertise drawn from our extensive legal capabilities
Elk Grove, CA (PRWEB) September 14, 2012
John Demas is the founder of the Demas Law Group, P.C. and for over 20 years has successfully handled a broad range of personal injury cases, prevailing against some of the largest insurance companies and corporations in America. The Demas Law Group, P.C., located in Sacramento, is expanding to meet the need of its clients located in Elk Grove, California.
Located just to the south of California's capital city, Elk Grove is the second largest city in Sacramento County. In the middle of the last decade, Elk Grove was named as the fastest growing city in the United States. By 2012, the city's population had grown to almost 156,000 people. Sitting about 15 miles south of historic Sutter's Fort, Elk Grove grew and prospered as a trading post and housing base for the countless thousands who rushed to California after the huge 1849 gold discovery. Elk Grove is situated between Highway 99 and Interstate 5, one of the major U.S. west coast highways, and Elk Grove itself has happily integrated as a suburban section of the Greater Sacramento Area.
John Demas, Elk Grove personal injury attorney has noticed that, as part of the Greater Sacramento Area, Elk Grove traffic accidents are an inevitable and frequent occurrence. Sadly, innocent people often get hurt through someone else's negligence. The Demas Law Group is frequently called upon to guide people from Elk Grove through the unfamiliar and frequently complicated process of filing a personal injury claim.
"We opened an office to provide our many Elk Grove clients with on-the-ground expertise drawn from our extensive legal capabilities," explained John Demas. Our success in Sacramento affirms the validity of our commitment to provide professional service by qualified personal injury attorney along with face-to-face contact and accountability."
The Demas law Group, P.C. is a leading provider of legal services to the injured victims in California. The Elk Grove office will provide its clients with access to lawyers with a deep understanding of personal injury law. The new office is conveniently located at 9401 East Stockton Boulevard #225, Elk Grove, CA 95624.
The Demas Law Group, P.C. is a team of Elk Grove personal injury attorneys and staff who work together dedicating themselves to providing legal representation to individuals and families who have been injured because of the negligence of others. The firm handles legal matters including auto injuries, pedestrian injuries, catastrophic injuries, DUI accident injuries, defective products injuries, medical malpractice, defective medications, nursing home abuse, general negligence and wrongful death cases.