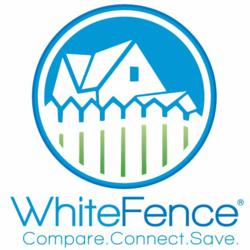 Houston, Texas (PRWEB) September 17, 2012
ELECTRICITY
Extremes:
1. Highest bill: Phoenix, AZ, at $217.12
2. Lowest bill: Los Angeles, CA at $42.39
3. Largest Month over Month (MOM) increase: Houston, TX, from $177.22 to $85.81
4. Largest MOM decrease: Las Vegas, NV, from $201.53 to $171.02
For many providers, the summer season begins in June and continues through September. Usage increases in many places during the summer season, and some providers set summer rate schedules so that usage over a certain baseline costs more during the summer season.
Phoenix, AZ had the highest bill, calculated using rate info from Salt River Project and APS. Salt River Project rates increased slightly, though usage decreases slightly in August. The net result was a very slight increase in the average monthly bill compared to July, though July actually represents peak usage for Phoenix. Houston, TX, using an average of rate data from multiple providers, had the largest month over month increase in August, jumping up by $18.86 compared to July. Houston's rates increased slightly, but the main contributor is that usage spikes significantly in Houston in August compared to July.
Las Vegas, NV saw a significant drop compared to July, though the monthly bill is not as low as it was in June. Both rates and usage decreased in August relative to July. The lowest bill belongs to Los Angeles, CA. In general, electricity usage in California is low due to mild weather and also the government's energy efficiency programs. Relatively lower rates compared to other providers in California also contribute to the low bill.
NATURAL GAS
Extremes:
1. Highest bill: New York, NY, at $34.66
2. Lowest bill: Boston, MA at $8.20
3. Largest MOM increase: Houston, TX, from $21.21 to $23.13
4. Largest MOM decrease: Indianapolis, IN, from $29.73 to $28.76
Natural gas usage declines to a yearly low in many places in June, July and August. In San Diego, Phoenix, New York City and Los Angeles, the combination of low usage and lower rates relative to July has brought monthly bills for August to their lowest point so far this year. However, the average monthly bills in August for all of the cities in the index remained fairly stable next to the bills for July, with none fluctuating more than $2.
The average bill for Houston, TX, using rate information from Centerpoint Energy, saw the largest MOM increase, though the increase was relatively small at only $1.92. A slight increase in the base energy price and monthly charge resulted in a higher bill compared to July, though usage remained the same. New York, NY maintained its record for having the highest bill, calculated using rate info from National Grid. NYC consistently has relatively high usage compared to other cities, and accordingly has seen the highest bills.
Indianapolis,IN saw the largest MOM decrease from June to July, due to a decrease in base energy price. Boston, MA, served by NSTAR, had the lowest bill. This is the fifth month in a row for Boston- rates have not changed, and usage has stayed at a seasonal low.
HIGH SPEED INTERNET, CABLE TELEVISION, HOME PHONE
For May, June, July, and now August, New York City has had the highest high speed Internet bill. NYC has also had the highest television bill for several months, at $65.33 in August, maintaining a streak of average television bills of over $60 since February of 2012. San Diego is a close second, with a bill of $65.08. Portland, OR had the highest average home phone bill in July, but in August it was passed up by Boston, Los Angeles, Minneapolis, New York City, Philadelphia, and Washington DC. In August, Philadelphia had the highest average home phone bill, at $43.38.
Football season has kicked off to a great start, and the fall cable schedule is full of premieres for new fall shows and returning cable favorites. Take advantage of the ability to shop around for the best options by comparing providers and packages on WhiteFence.com just by entering an address.
ABOUT WHITEFENCE
WhiteFence is a free service that helps homeowners and renters compare, connect and save money on phone, internet, television, electricity, natural gas, and other home services. By simply entering a street address onto the secure site, people looking to save money or start new service can find the most comprehensive list of plans available for their specific address from over 300 nationally recognized partners. As a trusted home service shopping source for 20 million people annually, WhiteFence makes it easy to establish service directly on the site in a few simple steps. WhiteFence is an Internet Capital Group partner company. WhiteFence is headquartered in Houston, Texas. For more information, please visit WhiteFence.com or view the index data at WhiteFenceIndex.com.