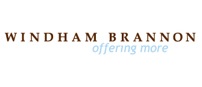 Atlanta, Georgia (PRWEB) September 14, 2012
Windham Brannon, a leading provider of tax, audit, accounting and advisory services, announced today the addition of six professionals to the firm, including three Principals specializing in corporate IT governance, state and local taxes, and corporations and partnerships; one Senior Tax Manager focusing on real estate and high net worth individuals; and two Vice Presidents directing business development, client relations and marketing.
The move is part of continued growth fueled by client expansion. Since January, the firm has added 16 members to the team.
"The addition of these highly talented and technical experts is another important step as we continue to support our client growth with the best and the brightest in the industry," said David Kloess, president & CEO, Windham Brannon.
Audit and Tax Professionals
Dean Flores, CISA has joined Windham Brannon as a Principal, specializing in corporate information technology governance, risk and compliance services. Previously, he was a Senior Audit Manager at SunTrust Bank where he led IT audits over the bank's information services. Additional experience includes Senior Manager positions with Mayer Hoffman McCann P.C. and Grant Thornton. Flores holds a Master's degree with a concentration in accounting from Georgia Institute of Technology, an Artium Baccalaureatus degree in psychology from the University of Georgia and a Bachelor of Science degree in applied computer science from Columbus State University.
Tim Clancy has relocated to Atlanta from South Florida to join Windham Brannon as a Tax Principal, with a primary focus on state and local tax. Previously, he was the Director of State and Local Tax in Grant Thornton's Ft. Lauderdale, Fla., office, where he led the firm's State and Local Tax (SALT) practice for the State of Florida. He also served as State and Local Tax Manager for Deloitte. Clancy received his Bachelor of Science degree in accountancy and his Master of Taxation from the University of Ohio.
Nicole Suk has been hired by Windham Brannon as a Tax Principal, managing relationships with corporations, partnerships and high net worth clients. The move marks a return for Suk to the firm. From 2000-2011, she served as a Tax Director for Tarpley & Underwood, which merged with Windham Brannon last year. Suk has also held positions with AGCO Corporation as Tax Manager and with Equifax as Tax Director. She received her bachelor's degree in mechanical engineering from Georgia Institute of Technology.
Catherine Bazley has joined the firm as a Senior Tax Manager where she'll focus on a variety of practice areas, including real estate and high net worth individuals. Prior to joining Windham Brannon, Bazley served as a Certified Public Accountant at Thompson & Associates for 13 years. She also previously worked for Georgia-Pacific as a Tax Accountant. Bazley holds a Bachelor of Business Administration in accounting from Emory University.
Business Development, Client Relations and Marketing Professionals
G. Christopher Nunn has been appointed Vice President of Growth and Client Relations to oversee the firm's strategy, client relationships, and alliance network of business service providers. Prior to Windham Brannon, he served on the executive team of a $150-million private equity-backed service company. He spent years leading the Southeast CFO practice at Russell Reynolds Associates, and previously was a manager in the Atlanta office of Arthur Andersen. Nunn has a Bachelor of Arts in political science from Emory University and a Master's degree in international relations from the University of St. Andrews.
John F. Yeager was brought on board to serve as Vice President of Sales and Marketing where he will lead the company's growth and market-innovation initiatives, as well as the sales, marketing and communications functions. Prior to joining Windham Brannon, John served as Managing Partner of Jackson Ventures, LLC. He was previously the Senior Director of Institutional Marketing for Invesco and the Managing Director of Third-Party Distribution with Loomis Sayles. Yeager holds a Bachelor of Science degree in accounting from the University of Alabama.
About Windham Brannon
Windham Brannon is a recognized leader in providing audit, tax, accounting and advisory services for businesses, not-for-profits and high net-worth individuals. While the firm's technical expertise is second to none, Windham Brannon offers clients so much more. Clients find a more proactive approach, more attention to their priorities and more investment in their relationship to ensure needs are anticipated—and met with confidence. Windham Brannon takes pride in the fact that it is re-defining the role of the typical CPA firm. Since 1957, the firm has been providing each client with exceptional proficiency, but also the personalized level of service delivered by a strong team that is driven, resourceful and well connected. Visit http://www.windhambrannon.com to find out how Windham Brannon is committed to offering more.