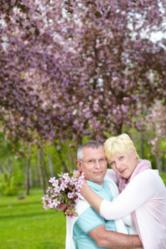 "We have some exciting changes on the horizon for our readers at LivingSenior.com." James Connolly Marketing Manager
(PRWEB) September 14, 2012
During the week of September 10, 2012 the senior living site, LivingSenior.com, released their quarterly social media report. This report features numbers for the previous quarter and compares them with followers, social media numbers and other social media statistics for the site for the current quarter. The current numbers reflected a released increase for Facebook subscribers as well as a 68% increase for Twitter followers.
Marketing Manager James Connolly was pleased with the increase in numbers and sees a much higher percentage in the sites future. "We have some exciting changes on the horizon for our readers at LivingSenior.com. Themes of the week, new assisted living and health care communities as well as upcoming guides are all on the horizon. We believe that these changes and ongoing work on recent changes and expansions will provide a higher quality than we have already presented. This quality will bring new readers and new social media followers. We are excited to bring these changes to our readers."
This announcement follows the announcement of increased Facebook followers early this week. The site has stated that this increase in readers, subscribers and followers is due in large part to the changes within the content department and social media management over the last quarter. The department underwent changes and new management. Under the new management the department has seen extensive growth and expansions to their content categories as well as an upcoming expansion to offer free guides to readers.
Content Manager, Megan Coogle, discussed the content expansions and the increase in Twitter followers. She stated that the increase was "anticipated, expected and went beyond the quarterly expectations." She also stated that they expected the next quarters numbers to show an even larger and more significant increase to not only Twitter, but also to the other social media platforms used by LivingSenior.com.
For more information on LivingSenior.com, to become an assisted living partner or to be notified of upcoming guides and articles please follow LivingSenior.com on Facebook, Twitter and through blog feed subscription.