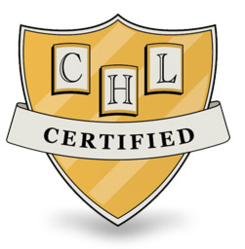 We want to honor those Hispanic professionals that have shown exemplary performance to the organizations they serve
Los Angeles, California (PRWEB) September 14, 2012
Center for Hispanic Leadership (CHL) has announced it is sponsoring leadership advancement education to support the advancement of Hispanic professionals in the workplace in honor of Hispanic Heritage Month, which runs September 15th – October 15th. CHL will be sponsoring the costs of four Level-1 Certification programs for 100 participating organizations as part of its recent launch of Hispanic Training Center, the first and only interactive video-based online training center designed to accelerate the advancement of Hispanics in America – as corporate leaders, as small business owners, and as consumers who can help influence how organizations build their brands.
According to CHL Founder, Glenn Llopis, "In support of our mission to advance Hispanic leaders in the workplace – we want to honor those Hispanic professionals that have shown exemplary performance to the organizations they serve. Hispanics are the fastest growing workforce in the United States, and our goal is to help develop the skills of these professionals in culturally relevant ways. Hispanic Heritage Month is the perfect time to jump-start this effort."
CHL will certify individuals and organizations across three distinct areas of its Hispanic Training Center curriculum: Leadership, Career Advancement and Entrepreneurial Skills. On October 1st, Hispanic Training Center will add courses that are also geared for non-Hispanics on how to lead Hispanic employees and sell to Hispanic consumers. As CHL Director of Client Relations, Annette Prieto-Llopis, notes, "Our hope is to ultimately enable companies to grow their business by helping them expand their products and services into the booming Hispanic market that is estimated to reach $1.5 trillion dollars by 2015. This will require companies to accelerate the advancement of their Hispanic employees into roles of influence so they can most authentically and effectively lead Hispanic market expansion efforts."
CHL research indicates that companies can most profitably serve the Hispanic market segment through their own Hispanic leaders who understand the culturally nuances required to earn long-term, authentic relationships with the Hispanic customer. According to CHL, Hispanics don't want to be sold, they want brands to invest in their community – in ways that make them feel that their culture matters. Prieto-Llopis concludes, "Hispanics are eager for brands to empower their cultural relevancy. Hispanics will give their loyalty to those products and services that invest in a relationship that is authentic and true."
CHL's leadership advancement sponsorship during Hispanic Heritage Month is an effort to help create the cultural awareness and provide the tools that are required for organizations to break into the untapped Hispanic market, an effort that must be supported by Hispanic leaders to succeed.
For more information regarding CHL's Hispanic Heritage Month program, please contact Annette Prieto-Llopis at aprieto(at)centerforhispanicleadership(dot)com – no later than September 24th.
About Center for Hispanic Leadership
CHL is the only Hispanic talent and business development institute of its kind. CHL is designed to create awareness of Hispanic leadership in today's fiercely competitive global marketplace. CHL helps Hispanics leverage their heritage to discover their full potential in their careers, as authentic leaders, and as small business owners.