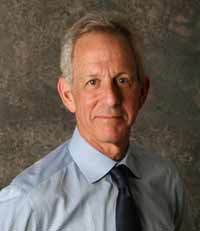 (PRWEB) September 14, 2012
At least 14 people in 11 states were sickened in an outbreak of Listeria infections linked to ricotta salata sold under the Frescolina brand by Forever Cheese, Inc., an importer, on September 10, 2012. Whole Foods Market received some of the recalled cheese.
On September 12, 2012 Whole Foods Market recalled Frescolina brand ricotta salata cheese sold in its stores in 21 states and Washington, D.C. According to the Whole Foods Market press release published by the FDA the recalled ricotta salata cheese was cut into wedges, packaged in clear plastic wrap and sold with a Whole Foods Market scale label using PLU 293427.
"This recall leaves out information critical to protecting the health of consumers," stated Fred Pritzker, a food safety lawyer who represents victims of Listeria outbreaks nationwide. "The cheese was repackaged with Whole Foods branding, but the recall notice does not mention the identity of the party doing the cutting, repackaging and labeling, what role that played in the adulteration of the recalled cheese, or whether that process resulted in the cross-contamination of cheese products other than Frescolina brand ricotta salata cheese."
Pritzker points out that this is not Whole Foods Market's first high-end cheese-Listeria recall this year. In July, Whole Foods Market issued a recall for Jean Perrin Edel de Cleron cheese, imported from France, sold in the East Liberty (PA) Whole Foods Market store after one man from Pennsylvania was sickened and some samples tested positive for Listeria. That recalled product was also "cut and packaged in clear plastic wrap with a Whole Foods Market scale label …"
"Whole Foods Market should immediately inform the public about whether there is a connection between these two Listeria recalls," Pritzker stated. "Did the handling, repackaging and relabeling of one of the cheeses cross-contaminate the other? Are the genetic finger prints (PFGE patterns) similar or identical in both recalls? What was Whole Food Markets told by government regulators and its own sanitarians about practices, if any, that contributed to these two recalls?"
"If both cheeses recalled by Whole Foods caused illnesses that are part of the same outbreak, the public has a right to know," continued Pritzker. "This knowledge is particularly important to prevent more cases. If cross contamination occurred and other cheeses are or may be adulterated, consumers must be told to avoid them."
The number of CDC-confirmed listeriosis cases in each state is as follows: California (1), Colorado (1), District of Columbia (1), Maryland (3), Minnesota (1), Nebraska (1), New Jersey (1), New Mexico (1), New York (1), Ohio (1), Pennsylvania (1), and Virginia (1). Pritzker believes these numbers will grow if the CDC and other health officials continue to operate under a cloak of secrecy.
Victims of this listeriosis outbreak and their families can contact food safety attorney Fred Pritzker by calling his law firm, PritzkerOlsen, P.A., at 1-888-377-8900 (toll free) or via the firm's food poisoning law blog. The firm has won millions for Listeria food poisoning victims. The firm represents food poisoning victims throughout the United States and has offices at Plaza VII, Suite 2950, 45 South Seventh Street, Minneapolis, MN 55402.