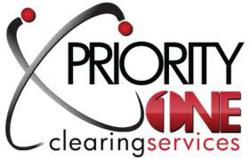 (PRWEB) September 15, 2012
Community involvement is huge for local businesses. In Tampa, Florida, Priority One Clearing Services, has decided to get involved in two local community events. Priority One is a member of the National Field Selling Association. They are a clearing house for magazines and have made quite a successful business servicing many of the traveling sales crews that sell magazines door to door.
The Republican National Convention was recently in the Tampa Bay area. It's was a great vehicle for providing incremental revenue and subsequent tax dollars to the Bay Area. Especially Clearwater Beach, which typically is in the slow part of tourism this time of year. Fortunately, for Priority One Clearing, their one night company retreat at the Sand Pearl Resort on Clearwater Beach will happen before the RNC occurs. Priority One considers this event to be of utmost importance and is proud to be able to share in the festivities.
Clearwater Beach has seen an increase in tourism to the Tampa Bay area. The Clearwater Dolphin Pod Exhibit at Pier 60 Park showcases numerous fiberglass dolphins. Priority One was able to show their local support by sponsoring one of these 6 ft. statues and can be seen on Pinterest
This entire theme was inspired by Clearwater's large family of the Bottle Nose Dolphins that are main stays in the area and the new face of Clearwater, Winter the Dolphin.
Winter lost his tail in a rope and now swims with a prosthetic tail. It's quite a fascinating story. Much like the RNC, The Clearwater Marine Aquarium and its sister location, Winter's Dolphin Tale Adventure, are driving all sorts of incremental Tourism to the Tampa Bay Area and especially Clearwater Beach.