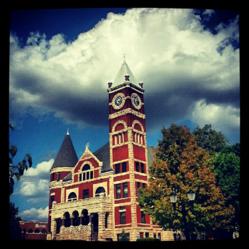 Valerie is an inspiration. She is the Epitome of what a mother, wife, sister, daughter, and citizen should aspire to in life.
Scott Ryan Tischler Conscience
Monroe, Wisconsin (PRWEB) September 14, 2012
Scott Ryan Tischler set to give away a 14kt gold bezel set diamond ring during Cheese days in Monore Wisconsin over the weekend. Scott Tischler's Charity "Scott Ryan Tischler Conscience" has selected Valerie Throop as the recipient of the custom made bezel diamond ring.
Scott Tischler grew up and went to school with Valerie Throop in Monroe Wisconsin. Valerie was selected because of the service she provides to the Elderly in her job, and the service that she gives to her family and loved ones. Valerie lives a life of selfless service. Valerie serves those she takes care of at work. Taking care of the Elderly is a job that we thank her for. She constantly has a smile on her face and gives her all at work. At home Valerie takes care of her husband and family. Her friends have nothing but praise to say about her attitude in life. There is not a more deserving person to be awarded this gift from the Charity known as Scott Ryan Tischler Conscience.
Scott Tischler had a custom 14kt yellow gold bezel set diamond ring made to replace Valerie's lost wedding ring. Valerie is in the service industry and was constantly catching her prongs on sheets, or even scratching those she was taking care of at work. Scott Tischler designed a special bezel set diamond ring that will allow the diamond to gather the maximum amount of light and sparkle like a traditional setting, yet there are not prongs to catch, snag or scratch. With this design Valerie can wear her ring to work and not worry about scratching those she serves.
Scott R. Tischler will be presenting Valerie the gift during Cheese Days in Monroe Wisconsin this weekend. Cheese Days is a bi-annual event that takes place on the Square in downtown Monroe Wisconsin.