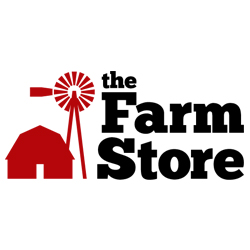 our pricing is so competitive that we still work out cheaper
Melbourne, Victoria (PRWEB) September 17, 2012
The Farm Store, Australia's leading supplier of farm supplies, has opened up the full range of Taktic products to the US and Canadian Markets. Taktic is a leading. highly effective ectoparasiticide used to control mange mites in cattle, sheep, pigs and bees.
Taktic, produced by animal health giant Virbac, is one of many products used to treat mange mites, however is widely regarded as one of the most effective. Taktic comes as a wettable powder which can be sprayed or dipped to apply. Using amitraz as its key ingredient, Taktic is highly effective, and cost effective treatment for mange.
"The Farm Store aims to deliver the best value farming products not only domestically in Australia, but also internationally" says owner, and hands on farmer Taylan Atar. "Some of our products are manufactured in Australia, so in many cases we are acting as their international retailer, distributing their products to the US, Canada, and UK". "Taktic has been a strong seller over the last three months, especially to those in the United States and Canada."
"We want to continue selling this, and many other products to international markets. Although the shipping is higher than what they would pay if they were purchasing locally, often our pricing is so competitive that we still work out cheaper. We also stock a massive range of products that are not available in some countries, and are hard to find." The Farm Store stocks over 100,000 farming related products. "We stock everything from animal drench to automotive tools," says Atar. "We are always looking for new products to sell, because we want to give farmers the best range at the lowest prices."
About The Farm Store
The Farm Store is a people focused company with a simple goal: "To provide our customers, partners and staff with a first class experience." But most of all, we want things to be simple.
The Farm Store is a Melbourne based company that has been selling rural supplies since 2008. We're a natural offshoot of our parent company Seven Hills Tallarook. Our experience in Australian Boer Goats goes back some 25 years. We setup the Seven Hills website to supply the Boer Goat industry, and our "premium partners" farming supplies. The Farm Store was a natural evolution of the Seven Hills business.
We understand that it's not always easy getting the farming supplies that you want in rural Australia, so we will send them to you. We use a courier service or Australia post to get your products to you quick smart!